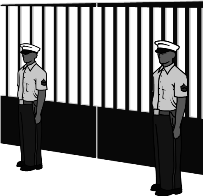 A guest post
by K.P. Ambroziak
When a new writer starts out, she must find a way to build an audience. It is a known fact that the best way to do this is for her to get others to talk about her work on their blogs, and for her to accumulate reviews on retail sites like Amazon. I will be the first to say that in the beginning of one's writing career garnering reviews is a slow, yet rewarding process. One by one, a writer may reach out to potential reviewers and offer her words in exchange for theirs. Giving a free copy of a book to a reviewer for an honest review is undeniably worth it. Some of the greatest writing connections I have made have come from this process, both as a reviewer and a writer. Amateur (as in not getting paid for a review) reviewers are some of the most generous and supportive people in the indie writing community. They are the bee's knees.
That being said, I am one lone reviewer out of millions. And I am one new author out of billions – maybe trillions at this point. Thanks to platforms like Smashwords and Amazon, indie authors can publish without going through the traditional channels. Many brilliant and worthy works of literature have been read because of this. However, there may be new gatekeepers rising.
The review, it seems, has become the norm for getting accepted onto some of the more reputable promotional sites. This, unfortunately, is the rub. It seems that in this scenario the review becomes nothing more than a quantitative marker, a way to measure a book's popularity. What has become apparent to me as I venture out into the world of selling my literary wares is that the amount of reviews I accrue gets me through the gates to the places where I might find more readers. But this is not because the gatekeepers have read my reviews. I am willing to wager that most of them have not, which is why they require a certain number of reviews at a certain rating.
When I want to buy advertising on sites that have strong reputations for reaching a broad audience, money is not enough. I will need a product that seems well written, is professionally presented, and has enough reviews to be considered by them. The gatekeeper will not judge me by my work alone, the words I have put to page, and not even by the words others have written about my work. The gatekeeper will assess my work by the number of reviews I have and make a decision based on my average rating. Tallying the lauds and hisses is how the gatekeeper determines my reception, although this method is arguably about how readers rate me, rather than receive me. Somehow this seems to defy the idea of being an indie author, especially a new one. I have sidestepped the publishing gatekeeper only to submit to the one who can help me reach my audience.
Here is the problem with relying on the rating, rather than the content of a review. What a four-star story is to one reviewer may be worth only three stars to another. Readers who take the time to review a book on Amazon are not just giving it a rating. They cannot do so without putting in a few lines of explanation, and because of this they are often descriptive and candid about why they have given the rating they have. Some will give two stars because the plot is not as described, while others will give five stars for the very same reason.
However, what the readers have written about my work is not what the gatekeepers are after. They are looking at numbers—two numbers, to be exact: my number of reviews and the average number of my stars. And yet no promotional site will guarantee me new readers, let alone book buyers, whether I have high ratings or not. They cannot. This is not a science, even though our books are selected using quantitative methods. The irony of the quandary is not lost on me.
My intent is not to ruffle the feathers of any of the book marketing websites. Plenty of them offer free services with no review requirements. And I am sure some of them use other means for determining what books to accept for advertising spots. But I wonder if there is not a better way for profitable promo sites to select quality books for their paid spots. The review, an art unto itself, should not be used as a critical gauge for gatekeepers. It should be a guide for the reader who is looking for her next great read.
---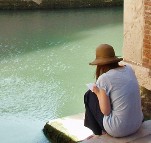 K. P. Ambroziak is a writer and freelance editor. She holds a M.A. and M.Phil. in Comparative Literature and is currently writing her doctoral dissertation. Her recent academic publications appear in The Chronicle of Higher Education and WRECK: UBC Graduate Journal of Art History, Visual Art & Theory. Her novels include the dystopian vampire trilogy, The Fifth Empire, and her novella, A Perpetual Mimicry. Learn more about K.P. from her Amazon author page.