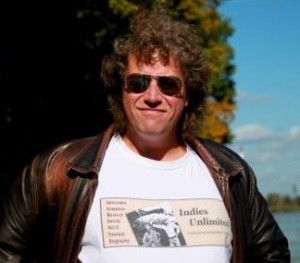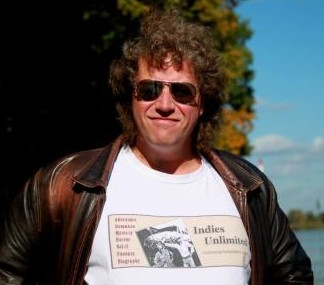 Can a computer program help you produce a better book?
I logged on to my paperback printer, Lulu, the other day to find a new button next to each of my titles, labelled 'Buy a Helix review'. Thinking that this must be a variation on the notorious paid reviews, I clicked to find out how much money my printer wanted to not read my books and still give them five stars. However, it turns out that a Helix review is something different. It's a computer program which reads your book and gives you a report, so that you can compare your book against "more than 100,000 bestsellers catalogued as part of The Book Genome Project."
My curiosity and confusion increased in equal measure, mainly thanks to the marketing guff Lulu offered to explain this. According to the site, a Helix report contains metrics about your book under five headings:
1. Words 'unique' to your story. Using Moby Dick as an example, they list the words unique in that story. Call me pedantic, but I don't see how words in common use can be described as 'unique' to a story. Certain words may make a story distinctive, but those words themselves are seldom unique.
2. Data worth knowing. You can find out how all of your 'unique' words compare with similar titles in your book's genre and across all bestsellers. In other words, you can beat yourself up by saying "Oh, right, so I'm not a bestseller because I didn't use enough 'unique' words", instead of the rather more probable "I'm not a bestseller because today's fiction market is saturated."
3. Writing style. Now we get to the nitty-gritty. Lots of colourful buttons which Lulu describes thus: "Compiling the metrics of Motion, Density, Dialog, Description and Pacing from your book and comparing them with the same statistics from other books in your genre… is a powerful way to understand and meet the expectations of your genre." In other words, your aim as an author should be to write as close a facsimile of someone else's book as you can – for Pete's sake do NOT try to tell an original story.
4. Story DNA, wherein Helix analyses the thematic elements in your book. This may indeed be useful because, as the author, you will of course have absolutely no idea what themes you wrote about.
5. Comparable titles. Helix will identify and list the titles your book most closely resembles, based on similarities in theme and writing style. Then, presumably, it is only a short step to the angst-ridden author brutally (re)editing their book because, you know, if it's just a little more like some other book written fifty-odd years ago, it'll be a bestseller for sure.
I'm a cynic by nature, and I may be sounding a little tough on Lulu's Helix reviews. However, I don't see much advantage in shelling out $49.99 (per book) to have a computer scan my words and receive an automatically generated report that is going to tell me my book isn't selling because it's too similar to/too different from some other books which were first released in a wholly different publishing landscape. Besides which, fifty bucks constitutes my entire marketing budget for 2014, and I'm not going to blow the lot in one go.
If your aim as a writer is to produce a work for a very specific target audience, it may be helpful to see your book's content laid out in such a manner. To me, a Helix review appears to be more of a money-making effort: at first glance, it looks informative and slightly sexy; there are lots of tables and charts; and by using modern clichés like 'story DNA', it's clearly trying to appeal to the business person in each author.
However, before buying it must be worth asking if there is any real benefit to be had. Lulu says: "You can use the information provided in the report to refine your work to better meet the expectations of your targeted audience, to draw comparisons with popular authors when marketing your work, or to differentiate your work from current trends in literature." But if you care enough about your work, it is fair to assume you will have already done some of this research. In fact, such a report may actually work against you by suggesting you should edit your book in a way which your intuition tells you is wrong.
Would that really be worth it?