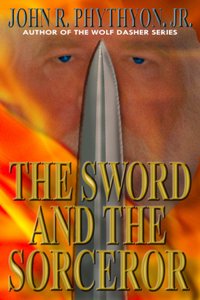 The Sword and the Sorcerer
by John Phythyon
Available from Amazon, Smashwords, and CreateSpace.
Gothemus Draco – world's most powerful sorcerer – is dead. Locked away in his tower are the tools for total domination of every city-state in the Known World. The person who possesses them can become a king, and everyone, it seems, has a claim.
The Sword and the Sorcerer is a full-length fantasy novel by the author of the Wolf Dasher series. Set against a backdrop of magic and dragons, of betrayal and greed, it is a story of one man's journey to lay his father – and his inner demons – to rest.