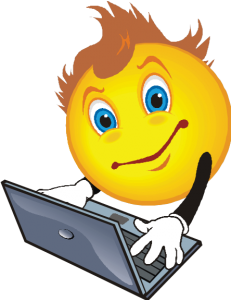 Last year I wrote and published three new books. I also taught a self-publishing workshop, spoke at numerous writers groups and festivals, gave a couple of talks at libraries, and I did a couple of book signings too. I thought I'd had a fairly productive year until I read Russell Blake's recent blog. Russell has published twenty-five books in the past thirty months. I read one of his books last year; it was a good book.
My output is pretty good. I've had days where I've produced five thousand words but I've also had days where I've dogged it and produced zero words. When it's "Go Time" and I need to complete a project I work day and night, so I know I can get the job done. But, I'm inconsistent. I have two new books and a revision of an existing book that I'm hoping to release in 2014. Those are commitments that I've made to readers and I'm hopeful that I'll be able to fulfill them. Granted, the muse isn't always smiling, and that could potentially be a problem and hold me back, but I can usually find a way around that. My old writing teacher Ed Griffin used to tell me there is no such thing as writer's block. Ed says that writing is a job and you just need to sit and get it done. I tend to agree with him. No matter how uninspired I've felt, when I really need to I can usually produce some fairly acceptable content. So, as I was planning my 2014 schedule I made a decision – I'm going to write a minimum of 1,000 words a day. Every day. No matter what.
Now, just to be clear, this will not be a NaNoWriMo'ish type venture. This project isn't about writing a novel in a month (see "How I Came To Hate NaNoWriMo" in my self-publishing guidebook), and it's not only about increasing my output (although that will undoubtedly happen). For me this is about stepping up to the next level and strengthening the discipline that I believe I already have. And of course by writing more it's practice, and hopefully I'll become a better writer too. One thousand words a day isn't all that difficult but thirty thousand words in a month is. This project is about consistency and discipline. I write for a living so there's no reason why I can't try to maintain a certain degree of productivity.
As with any initiative there has to be some rules; here are mine:
1. I must write a minimum of 1,000 words a day. Excess amounts can be carried over but if the target isn't met the initiative is over and must be restarted. For example, 1,500 words written on Monday means I only need 500 words on Tuesday. 900 words written on Monday means I've failed and must start over.
2. To qualify, words written must be new words. Words written during rewriting, revising or editing are not considered part of the daily target.
3. I must not pester other authors who are participating in their own 1,000 words a day project. I can briefly compare notes but I will not draw them in or allow myself to be drawn into long, protracted conversations that inevitably turns to which social network is the bomb and whether free promotions still work.
4. Calculation of words written should be recorded on a spreadsheet in this manner: column A is date, Column B is project name, column C is for notes, and column D is words written today.
5. My workday is over when I go to sleep. So, it is acceptable to complete my daily word target at 3 am the following morning. The moment my head hits my pillow for my evening slumber the day has ended.
6. Words can be written for any project that I aim to publish – poetry, self-help, fiction, blogs for Indies Unlimited or my website, anything. As long as my motivation is to publish the work the words will count. Words written for a non-related day job do not qualify.
7. Gibberish qualifies. I've began writing exercises with gibberish and ended up with either a good idea or a paragraph or two that's useable. I'm a writer. If I start with gibberish it should end up as something else. As long as there are 1,000 new words on the page the target has been met.
If this project goes according to plan I should have no problem fulfilling the commitments I made to my readers, in fact perhaps I'll even surpass my objective and get more books out. But, if for some reason this doesn't work you'll never hear me talk about this again. Ever.
This article, published by the kind folks at Indies Unlimited, is live on February 4th. I began my 1,000 Words A Day Project on January 24th. That means that as of today I have 12,000 new words written. If you've read this far it means that I really have done the work. Feel free to utilize the above rules and let me know how you make out. Last one to quit wins. Talk to you on December 31st.