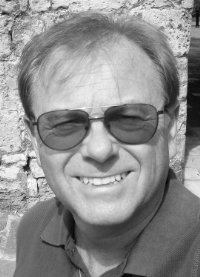 James Raven was born in London and grew up in the gritty streets of Peckham. His first book was published when he was twenty-five.
He has been a journalist for most of his working life. After reporting for newspapers, he moved into television as a news scriptwriter. He then worked his way up to become Director of a UK News Division.
James and a colleague run an independent TV production company which has made a series of sports programmes and factual documentaries. However, spends most of his time writing. He is the author of a number of books including Rollover, Stark Warning, and Urban Myth.Learn more about James from his Amazon author page and his website.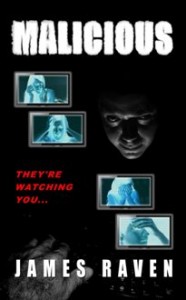 Malicious
by James Raven
Available from Amazon US and Amazon UK.
Cover up your webcams…or suffer the consequences.
He calls himself the Slave Master. He spies on women through their computer webcams. Then he blackmails those who unknowingly reveal their secrets to him. His last victim was brutally murdered. Now he's targeting the cop in charge of the investigation. To him she's the perfect prey – because she has secrets of her own.