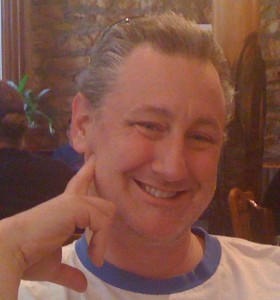 Guest Post
by John R. Phythyon, Jr.

Ninety-nine cents doesn't sound like a lot of money. It's less than a buck. It's not even enough to get something on the Dollar Menu at McDonald's.
But 99 cents is a huge number in the world of independent publishing. It's come to mean so very much to indie authors, and that meaning has changed in the last year.
Ninety-nine cents is the minimum amount Amazon will let you price a book. It also nets Amazon's worst royalty rate – 35%. However, authors often think it's worth charging (and making) so little because consumers see a book for 99 cents and figure that's worth the risk. So you make up in volume what you lose in percentage.
But the market has changed, and the strategy behind deciding which books an indie author should price at 99 cents has to change with it. In particular, individual short stories (not necessarily collections) are no longer viable.
A Short History
Short stories have had a difficult market for a long time. With the slow and agonizing death of print magazines over the past 20 years, fewer literary magazines, short fiction's traditional home, exist anymore. Short story collections don't sell as well as novels, and that made it even harder for new authors to break in to short-story writing than into novel-length fiction.
But with the advent of digital publishing, the size of a book became less important. A short story can be distributed as easily and at roughly the same cost as a novel, so suddenly there was a market for short fiction again.
As with any product, perceived value is a key factor in determining sales. In other words, does the buyer feel like he or she got a good deal – was it worth what you paid for it?
Here's where 99 cents was huge. If an indie novel costs somewhere between three and 10 bucks (the price required to get Amazon's better royalty, 70%), the perceived value on a short story wouldn't be very high if it was in the same range. At 99 cents, though, it's a bargain. Pay a dollar, get a quick read, and feel like it was worth it.
I follow this pricing strategy with my own books. My novels range between $2.99 and $4.99, and I have two short stories at 99 cents. The prices are set to create the right perceived value.
It worked well initially. In the early days of its published life, my short story, "Sleeping Beauty: A Modern Fairy Tale," garnered four- and five-star reviews and netted comments like "Well worth the purchase price," and "Definitely worth the money." Readers saw value in the story they got for the money they paid, and "Sleeping Beauty" was easily my bestselling book.
Free Fall
All this started to change when Amazon began tweaking the way it did things. To reduce the demand for free eBooks, Amazon first altered its algorithms so that free downloads only counted as one-tenth of a paid sale. Then free books were no longer listed side by side with books in the paid store. Then the affiliate agreement changed so that only a small percentage of referrals could be for free products.
That last was the big one. It forced all those third-party referral sites to start focusing on bargain books more than on free ones. Free events became less and less successful for indie authors.
The net result of all these changes was a shift from free to 99 cents as the new standard for a bargain book. Ninety-nine cents became, in effect, the new free – the tease to get someone to try your material.
Value Perceptions Changed
You still can't charge less than 99 cents on Amazon, so short stories can't be marked down any further. With so many novels available at 99 cents, a 4000- to 8000-word short story is no longer a deal; it's a rip-off.
My reviews of "Sleeping Beauty: A Modern Fairy Tale" reflect this trend. The comments now say things like, "finishes abruptly," and "feels incomplete." Where earlier remarks suggesting the reader wanted to know more were complimentary, they are now critical. My review average plummeted. Four- and five-star reviews became two- and even one-star reviews. The perceived value isn't there for the reader anymore.
Short Futures
It seems then that the future of the short story is back to where it was before the digital publishing revolution. The market for them isn't there. Downward pressure on novel pricing has made it impossible to offer individual short stories at a reasonable retail price.
Of course, the form isn't dead, and there are people who want to read them. The best business approach to them, though, is to collect them into large volumes. Indie authors wanting to publish their short fiction should probably think about writing three or five stories and releasing them together rather than as individual pieces.
Without another seismic change in the market pushing novel prices up, the future of individually published short stories is history.
---
John R. Phythyon, Jr. wishes he were a superhero or a magician, but, since he has not yet been bitten by a radioactive spider or gotten his letter from Hogwarts, he writes adventure stories instead. He is the author of the Wolf Dasher series of fantasy-thriller mashup novels, as well as several short stories, a two-act comedy, and numerous game manuals. He won awards for the latter and hopes to make millions with the former. Connect with John on his website and his Amazon Author Page.