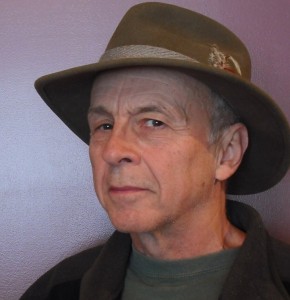 Guest Post
by Shaun J. McLaughlin
When I began as an indie author early in 2012, I felt an affinity to indie bookstores. After all, we both struggle against the book industry establishment. Because I wanted a hometown outlet for printed versions of my books, I collaborated early with Mill Street Books. It serves Almonte, a town of 4,200 west of Ottawa, Canada, and a surrounding rural community of fewer than 10,000 others. In two years, that one store has sold 115 paperback copies combined of my three books. It is a profitable symbiotic relationship.
Symbiosis n: any interdependent or mutually beneficial relationship
Mill Street Books always supports local authors. Owners Mary and Terry Lumsden showed immediate enthusiasm for the idea of a joint book launch.
In March 2012, we agreed to launch my first two books on the same night: my debut novel Counter Currents and my first history book with The History Press, The Patriot War Along the New York-Canada Border.
We reserved the back room at our local pub in Almonte, the Barley Mow, for three hours. (It was free because we promised to attract beer drinkers — and we did.) We timed the evening for a one hour meet-and-greet followed by readings.
In advance, I created posters announcing my "Double-Duty Debut," which included images of both book covers. Copies went up in the pub, the library and the bookstore. The Chamber of Commerce web site and two online community news sources frequented by locals agreed to run an event notice. I created a Facebook event and invited every local FB friend. Some FB friends shared with their friends. Knowing that not all my friends and acquaintances use FB, I did an email blast.
I supplied Mary and Terry with books on consignment: the novel produced through CreateSpace and the history book purchased at a healthy author's discount from the publisher. By agreement, the bookstore sold the books at the retail price and I got a negotiated percentage.
When the big night came, people packed the place from the start. Over 70 people showed up. Mary and Terry managed sales while I schmoozed. We sold two dozen copies before I even spoke. I read passages from both books and answered questions. I am a bit of a ham, so I loved the attention. And since I knew most of the attendees, we engaged in some amusing banter. (Never discount the entertainment value your event. It is show time folks!)
In the end, and we sold 56 books that evening — all of them signed. (Practice your signature in advance.) Also, our friendly pub tallied up copious amounts of beer and wine.
Following the debut, I continued promoting the books through Facebook and occasionally by email. I passed on links to every review those two books received, as well as posts on my blog or guest posts here on Indies Unlimited. Mary and Terry kept copies in plain view on their shelves. We sold another 25 copies by the end of 2012.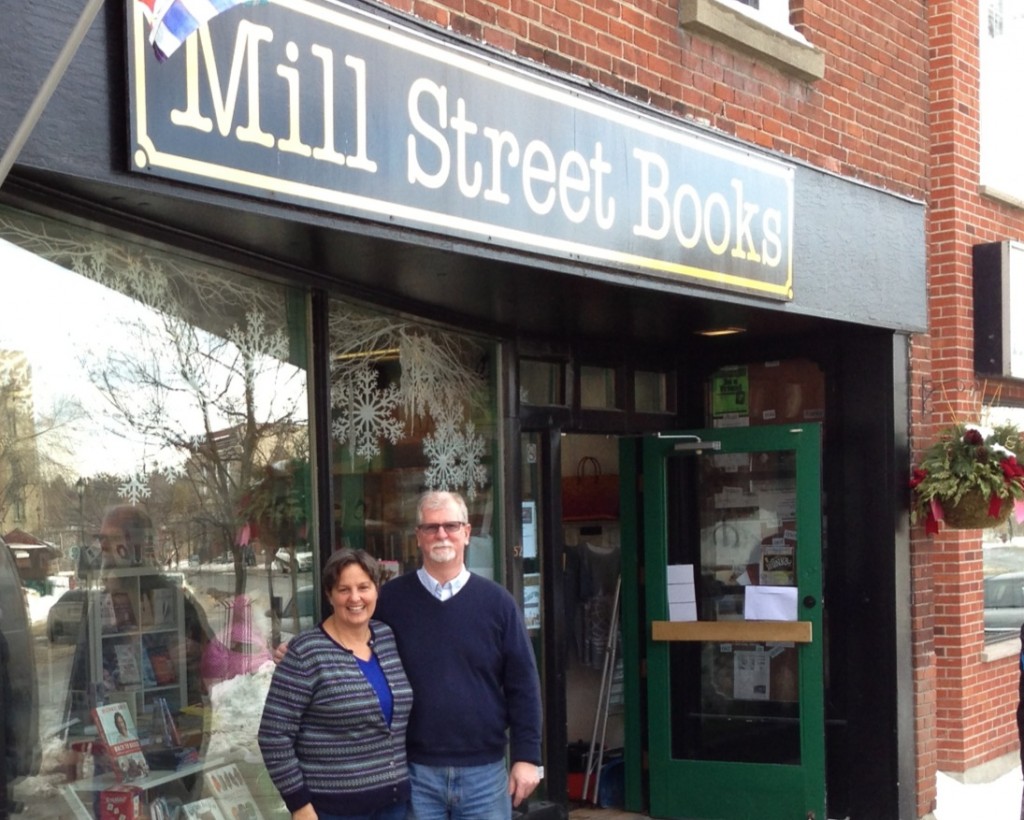 In October of 2013, we launched my second history book, The Patriot War Along the Michigan-Canada Border, in the same venue using the same promotional tactics. Again the evening was a success for the bookstore, me and the pub. We had approximately 50 visitors, and sold 20 copies of the new book, plus several copies each of my first two.
That night, I added a sweetener. Along with a reading from the history book, I read an excerpt from the sequel to Counter Currents, as I had promised in my advance promotions. The second novel is not due until mid-2014 but I knew many local readers wondered what happened to the first novel's protagonist. I read the opening scene—just five well-crafted pages. At the end, I heard several people go say "ou-u-u" or "wow." What gratifying sounds! (Never miss an opportunity to promote your future work to your fan base.)
Mill Street Books sold nine additional copies combined by Christmas.
If you sell paperbacks as well as ebooks — and why wouldn't you — try to form a symbiotic relationship with at least one local bookstore. There are two keys to success: your profile and the bookstore's attitude.
It helps to attract attendees if you are well known in town. (I've lived in the area for over 20 years and I'm on the town council; so, that helps.) And not all bookstore owners will engage as closely as Mary and Terry. I have sold just 21 copies of my books through four other indie bookstores in my region: none showed an interest in a close partnership.
If anyone in Indies Unlimited Land has tips for working with indie bookstores, please comment below. Successful bookstores help us all.
---
Shaun J. McLaughlin is a researcher, journalist and technical writer. His first novel, Counter Currents, won the 2013 silver medal for Historical Literature Fiction-Modern (set 1500-1940 AD) awarded by Dan Poynter's Global Ebook Awards, and was awarded a place on the Awesome Indies list of quality independent fiction. Learn more about Shaun from his Amazon author page.