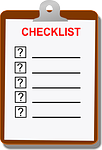 Sometimes, as fellow writers, we are asked to participate in groups and events that have the potential to result in hard feelings or damaged relationships.  We authors can be a sensitive bunch, for all that we are told to develop thick skins.  I ought to know. Yet, without the feedback from our fellows how are we to know when we are missing the grade?
There are two conflicting urges we must deal with concurrently when offering our opinions on the work of others. This is especially so when we are in personal contact (as opposed to writing a review where we are not known to the author). Our first impulse is to be helpful, supportive and encouraging. But if we are to meet that goal it is imperative that we also be honest. If our honest feedback has to be less than glowing it puts us in a bind. This is even more so if the situation involves more people than yourself and the author on the hot seat.
I recently found myself in one of these sticky situations. I agreed to participate in a group forum to discuss a book I had heard good things about but had not read. At first I had no idea how many would be participating. The author specifically requested that the discussion be open, saying that it might generate interest in the book beyond the participants.
Upon reading the book I was pleased that I had some good things to say about it. The story was engaging and the characters well-developed. On the other hand, it was in need of major editing. There were many grammatical errors, a misquoted idiom, and inconsistencies in the plot.
I was in a pickle. How was I to participate honestly and maintain my own integrity without crushing the author and/or creating hard feelings, not only from the author but among her other supporters? Our work is our baby. We all know better than to criticize another's child. Defensiveness is a natural reaction.
In a way, I was a chicken. I decided to play it safe and wait to see what others said. As it turned out we were a small group. The remarks were all positive, but also honest – as far as it went. We talked about plot points, characters and general aspects of the story. No one, including me, (I did say I was chicken) brought up anything negative. So, while we were honest in our praise, we missed the boat on communicating the other side of the story, on saying what the author really needed to hear.
I wonder how often we do an author a disservice in this way, how many times we fail to be  helpful because we fear the reaction if we offer constructive, honest critiques. I suspect it is far more than we care to admit.
As I saw how the discussion was going I made a decision. The author had a good story that deserved to be told. In its present form it would not go far (IMHO). I wrote an email to the author outlining, with as much tact as I could muster, the problems I saw with the book. I also made certain to include the aspects I liked about it, making my feedback as balanced as possible. I mentioned the target audience and how I believed the improvements I felt the book needed, if made, would enable the author to reach that audience with more success.
I waited in trepidation for the reaction. When it came it was mixed. The author thanked me, told me she had been told the same things by someone else, and basically brushed it off. It became clear that very little would be done with the feedback I had given.
On the one hand I was relieved I did not receive an angry reply. On the other I was disappointed my input had been so easily dismissed – even more disappointed that this potentially good book will not get the attention it could potentially deserve.
My job, as I see it, was to deal with my own feelings, in essence, to let it go. Have I done that? Hmmmm, remember I'm one of those sensitive ones. But I have let it go enough that I will not shrink from attempting to help another author in the future. And I am willing to put my own work, and my ego, on the line in similar ways. If it hurts, so be it. I want to know what I can do better.
We all find ourselves in sticky situations from time to time. Navigating them is a learned skill. The results will not always be to our liking. In retrospect, I think I handled this one well. For me, the key was to attempt to find the best balance between wanting to be supportive and doing what was necessary. What do you think? How would you have done things differently?