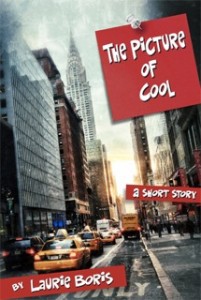 Television producer Charlie Trager spends his days working with beautiful women on a daytime talk show. But underneath his cool façade, there's a hollow spot in his heart, waiting for the right man to ease his loneliness. Then he meets the show's next guest, a handsome young politician with a bad case of nerves — and a secret that could turn both their lives upside down.
The Picture of Cool, the new contemporary romance by Laurie Boris, is available from Amazon.com and Amazon UK.

Don't forget, you can cast your vote for trailer of the month on June 28, 2014 at 5 p.m. Pacific time.