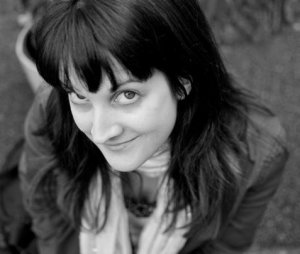 Guest Post
by Becky Wicks
Signing with a mainstream was my breakthrough, but it was also my downfall. I was signed to a three book deal with HarperCollins. A dream-come-true you might be thinking? Well, kind of.
I was young and naïve, with no clue about book marketing at all. I thought HarperCollins would make me a superstar. Not much happened. I waited some more. The international rights were sold but still, not much happened. Because no one did any marketing.
It's not enough to write a great book. You need to be your own marketing team. Not knowing this fact was where I went wrong. Very wrong. When all three books gathered practically zero reviews on Amazon and consequently very minimal sales, I realized that this could be my fault.
In the meantime, self-publishing had become a completely different ballgame to what it had been when I first signed with HarperCollins. I set about researching everything I possibly could in order to become a contender in the indie-game instead. I figured with some proper effort, maybe, just maybe I could do the whole shebang myself. I spent six months reading, tweeting, blogging, building up my marketing and promo acquaintances/blogger friends/readers and of course, writing a killer novel specifically-targeted-to-a well-researched-audience.
I woke up every morning with an agenda – to become a better marketer, a better writer and a successful author, and I made it my full time job to navigate this literary minefield without my brain exploding. Every time I thought I knew it all, I found something else. This is an industry that's changing every day. Getting help was crucial. I hired a cover designer, a formatter, an admin assistant to help organize my mailing list, (which is the most important thing an author can have). I paid for help to build up my Twitter and Facebook footprints.
By the time I launched my first indie title, I was astounded by what I'd learned, huddled in my house for half a year with my eyes glued to a laptop. Oh, make no mistake, if you want to be a successful author, you're going to have to make some sacrifices. Thanks to my efforts I sold 350 copies on day one on Amazon KDP. I averaged 100 a day after that, and now, three months later, I sell between 20-40 a day. That's not many compared to some in this competitive game, trust me, but it's not bad for my first attempt (you need five books out there to start making real money/sales).
But here's the best part – I'm selling way more than I sold of my other books through HarperCollins. What's more, building all these relationships along the way is fun. I love my readers and fellow authors. I've discovered a whole new supportive, enthusiastic community, whereas before, believing myself to be sheltered by my mainstream publisher's umbrella, I was walking alone.
I've never felt so excited or challenged in my career as I do now. Whereas HarperCollins definitely put me on the right track (and I'm eternally grateful to them for the chance to have done what I've done), I quickly realized the only person who can really sell your books, is you. Why? Because even if you do have a traditional publisher behind you and a super-duper marketing budget (which most of us don't) no one else in the entire world is going to care about your books as much as you do. Ever. You're the only one who can reach people the way your words will in your beautiful books when you learn to sell them… with heart, soul and a whole lot of sacrifice.
Now, get active. It's a long way to the top for all of us, but I'll see you in the Amazon charts, scribblers!
---
Becky Wicks wrote three humorous travel memoirs for HarperCollins (Burqalicious, Balilicious and Latinalicious) before going indie with her young adult fiction Starstruck Series. She's travelled the world, writing, since the age of twenty-one and currently lives in Bali. Follow her blog and check her out on Amazon.com.