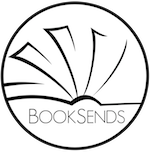 Jason Letts is a writer who has been publishing for over four years now. He also happens to be the man behind the book promotion site BookSends. Jason is joining us today to talk about BookSends. Let's give Jason a hearty IU welcome.
How long has the BookSends been in operation?
We started BookSends in early 2013 when it became clear that Facebook was no longer a sustainable place for maintaining an audience that could be reached on a regular basis. A lot has changed since we started, including the proliferation of similar sites and services, all of which have struggled to develop an audience since many of the usual channels have become expensive or ineffective. So what's kept us going is authors who've had good experiences advertising with us who keep coming back and back.
What sets your site apart from other promo sites?
I like to think a personal touch sets us apart from other services. If an author asks, I'm willing to go into some detail about what some of the problems might be that would prevent it from having a good showing. Certainly nobody likes to be rejected or hear that there might be problems with their book's packaging, but there can't be any sugarcoating it when we're about to ask readers to hand over money or click to download a particular book. In general, I do my best to be flexible and as accommodating as possible.
Tell us about your strategy for promotion – how do you reach readers?
There are a number of methods that we employ to reach new readers and build our subscriber base. We're very lucky that our readers do love our service and make a point to recommend us to their friends and family members. But more than that we promote our service constantly. When an author pays for an ad slot, that money goes directly to finding more readers in the largest volume we can manage.
Are there certain metrics a book must satisfy before being accepted for promotion? (Number of reviews, average star rating, quality of writing, etc.)
We do have a few requirements, including at least a handful of reviews and a 4.0 average. But more than just the stars and the average, we look at the reviews to see what they say about the books. If reviews complain about the editing, the ending, or some other aspect of the story that significantly impaired their enjoyment, those reviews are going to get in the way or us achieving a strong conversion rate on the traffic we send. What we want is for authors to get great results, and essentially we're on the lookout for any danger signs that might get in the way of that.
Are there genres or types of books you do not accept?
We generally aren't able to accept short story collections, short stories, novellas, or straight erotica. Most others can find a place on our various lists.
What is your general turnaround time from when the author pays to when the promo runs?
That all depends on when an author wants to schedule the ad. We accept ad requests up to 30 days in advance. In some cases we're able to get books in much sooner, but the best bet for authors is to make submissions for 2-3 weeks in advance.
Are there any customer testimonials you'd like to share?
We are delighted that we've seen great results for so many authors and publishers, and we're hearing all the time that we've made an impressive difference in the marketing for a particular book or series. I was actually on the Self-Publishing Roundtable recently, where author Darren Wearmouth was actually being featured that day and was having a fantastic run.
Where can our readers go to find out more?
I'd recommend that readers drop by www.booksends.com to subscribe and see what we're about. Select your favorite genres, and we'll do our best to bring you the best deals in those categories each day. Thanks for joining us!
Thanks for stopping by, Jason, and for sharing with us about BookSends.