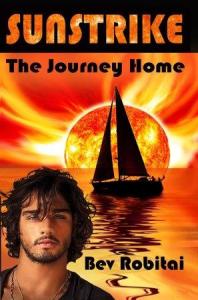 Sunstrike: The Journey Home
by Bev Robitai
Genres: sci-fi, fantasy, adventure
Available from Amazon.
A carefree young dive instructor is living the dream in a tropical Bali resort until a massive solar storm knocks out earth's technology. Realising his widowed mother needs help, he sets off on a challenging journey across a changed world to get home.