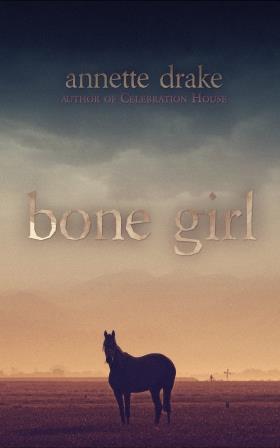 Bone Girl
by Annette Drake
5.0 average rating from 6 reviews
Word count: 42,000
A lonely girl learns to play a discarded trombone. An abused stallion learns to trust. Together, they save their world.
Eleven-year-old Josey Miller knows two things: it's her fault Mama left, and she will do anything to coax her back.
Mrs. Casey, the new music teacher, starts a band at Bennett Springs Middle School, and Josey sees it as her chance to finally belong to something and convince Mama to visit for her concerts. The only problem: there's no money for a clarinet, what with Dad laid off and fighting to keep their farm.
Things start looking up when Grandpa Joe gives Josey an old trombone to play, and Mr. McInerny starts boarding his high-dollar Arabian stallion with Dad. Nobody can train horses like Josey's father. And that's good because Chief is dangerous.
But when her father and the stallion go missing during a 50-mile endurance ride in the Ozark Mountains, can Josey bring them safely home?
This book is available from Amazon, Smashwords, and Barnes & Noble. Continue reading "Saturday Book Showcase: Bone Girl"