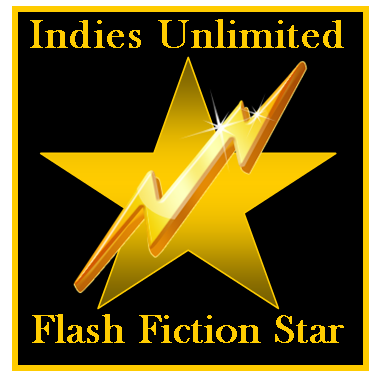 Kathryn El-Assal is the readers' choice in this week's Indies Unlimited Flash Fiction Challenge.
The winning entry is rewarded with a special feature here today and a place in our collection of winners which will be published as an e-book at year end.
Without further ado, here's the winning entry: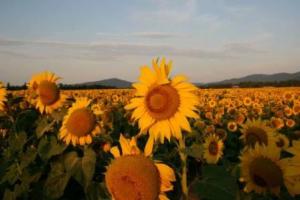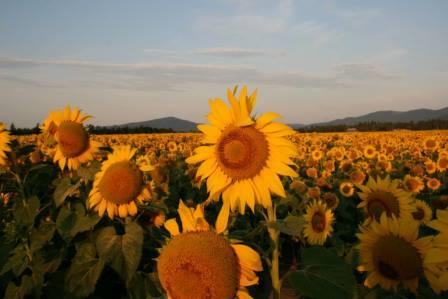 Flowers for Her
by Kathryn El-Assal

A car pulled up onto the shoulder of the road and a woman emerged wearing a flak jacket and carrying a camera. Noor watched as she adjusted the lens and took some close-up shots of the sunflowers. Then she got back in the car as Noor continued through the field.
Noor loved how the flowers followed the sun from east to west and she was fascinated by the swirling pattern of the seeds. Her teacher said it was a design favored by nature, a pattern mathematically formulated by Fibonacci. After the harvest, her mother would soak the sunflower seeds in salt water and roast them. With bird-like efficiency, Noor and her brothers would crack them open and savor their salty goodness.
Today there were clouds over the land…and not just the cottony ones in the sky.
As she hurried forward, Noor heard the sound of vehicles on the road. She was used to seeing soldiers and tanks, aid workers and ambulances. Memento mori was a concept she lived with every day.
She arrived home with her market purchases and began helping her mother with the mid-day meal. With the electricity cut off, they'd prepare the kebabs over charcoal.
~~~
The next day, she ran her errands as usual. She saw butterflies landing on the Helianthus petals and overhead she heard the buzzing of bees. Amidst the cement rubble and the stress of ongoing attacks, it seemed strange to find this oasis of peace and natural beauty.
Until the drone hit.