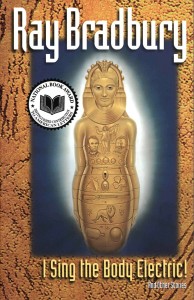 Finding something that inspires you to write can be easy or difficult. It can come screaming out of left field like a foul ball, or worse, hit you at the most awkward of times like driving the car. My inspiration tends to pick awful times to invade my brain. It's usually in the middle of the night. Yes, I'm sure you're nodding in agreement. We've all lost a lot of sleep in this profession.
I admit, I don't read enough. And I know I should. Shame on me! I've always been afraid that if I read, that somehow I'd subconsciously copy the author. Maybe not exactly, but paraphrase someone out there. This is probably a silly fear. Writers are supposed to be inspired by the works of others. But my fear has persisted, and I knew I needed to conquer it.
One night, an idea hit me. I wanted to write a young adult story about a robot and some kids.
By morning, I'd come up with a title and a good idea of what path to take. I excitedly posted on Facebook my very rough synopsis. A few hours later, I went back to the post only to discover that a couple friends of mine had mentioned there was a similar story: I Sing the Body Electric by Ray Bradbury. And I found out that he'd gotten the title from a Walt Whitman poem.
Nuts! My book had already been written. Or had it?
Internet research led me to discover Mr. Bradbury had written a short story about a family that loses their mother. At wit's end, the father decides to investigate a company that makes electronic robotic grandmothers. There was even an episode of the Twilight Zone that Mr. Bradbury wrote the script for (S3: E35, 18 May 1962). I watched it to see what it was all about. As a teen, I'd read Fahrenheit 451 and enjoyed it. So I was familiar with at least one other Bradbury work.
Happily I discovered that while my story was similar, it was indeed different. I bought the book used on Amazon and have read the story several times while working on mine. And then I came up with a neat idea: to attempt writing in a style loosely based on Mr. Bradbury's. There was something about his style that intrigued me. On occasions he minced words like garlic, created sentences that barely made sense, and threw in adjectives that seemed out of place. But it was fascinating reading. I liked it.
"…calling us to frolic in great fountains of Latin and Spanish and French, in great seaborne gouts of poetry like Moby Dick sprinkling the deeps with his Versailles jet somehow lost in calms and found in storms; Grandma, a constant, a clock, a pendulum, a face to tell all time by at noon…"
While I can't say that I'm following his style exactly, I am giving it my best shot:
"Outside I heard the wind. It sounded like the roar of a jet engine. Things were hitting the side of the house; debris of some sort. Was this a tornado? I slouched deeper into the cushy sofa, feeling the nap of the red velvet. Looking over at Rory and Suz, it appeared they were trying to do the same. Grandma and Grandpa seemed oblivious to what was going on above. I had a feeling that if there was a basement below this basement that all three of us would be down there — spiders or not."
Currently I'm still tweaking the style to more closely match his. I guess it's my polite nod to someone who did so much for the art of writing. Mr. Bradbury is inspiring me to venture into a new genus of creativity. And for that, I thank him. Installments of my story are up on Wattpad.
Is there an author, or someone out there, who inspired you? Was it something they said, did, or wrote that gave you a spark of creativity? Did you act on it? What was your outcome? Let's hear it!