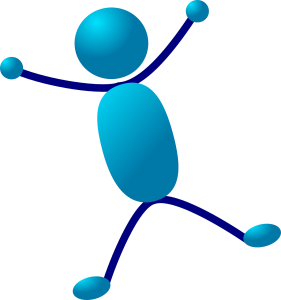 Is Facebook making changes for the better?
This past week, Facebook altered a few items that might actually help users rather than the attract the almighty dollar.
Let's start with ads. Did you know that you could hide certain ads? If you keep seeing ads that annoy you or don't apply to you, you can tell Facebook that it's inappropriate. When you hover over the ad you'll see a small "x" in the upper right-hand. Click the "x" and you'll view a general list of reasons you might not like the ad. Select whichever applies and Facebook will display another list to choose a more specific explanation of why you do not like the ad. Presto, no more ads from that brand.
Facebook is taking your information to guide their ad process. Facebook will use your feedback to help determine whether they show, or, how they show the ad to other people. Also, if you don't hide ads much, Facebook claims that they will give more weight to those responses in determining their process.
Next change … are you ready for this one? Facebook has updated the News Feed to show MORE timely stories from friends and Pages where you're connected. Early data show that this leads to more than a 6% increase in engagement. You don't have to do anything special to make this happen. Post about a hot topic on Facebook and you'll get more visibility. I know that 6% isn't much, but when was the last time Facebook did something to INCREASE engagement?
It appears that Facebook might be listening to the masses. This week, Facebook, without any fanfare or announcement, eliminated "Personal Promoted Posts." They did this without the typical onslaught of press releases. I guess they figured if a tree fell in the woods and nobody heard it … that it didn't exist to begin with. That's right, for now, they won't be badgering you about spending money to get your posts more visibility in the News Feed.
Over the past couple of years, many accused Facebook of sending posts into the oblivion if you didn't take advantage of the paid opportunities. The backlash finally caught up to the social media giant and the option to pay money to promote your personal posts has disappeared. Beyond the techie/social media world, loud voices complained about the techniques that Facebook used. Not too long ago, in a New York Times article, Nick Bilton blasted Facebook's process for burying non-paying posts.
No one will ever know if these claims are true or not, what we do know is that Facebook is changing. Let's hope that the aggregate of these changes help make Facebook more effective and enjoyable to use.