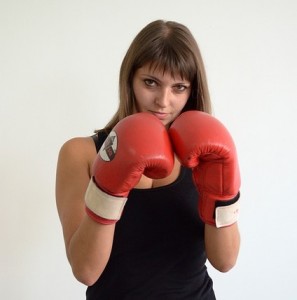 One of my recent posts concerned a very public tantrum from an author unhappy that a book blogger didn't like her book. In the comments of that post Lynne Cantwell theorized that reviewers were subjected to a lot of bad author behavior that never went public. She's right. I'll be quick to add that in my recent experience bad behavior is the exception, even when giving a negative review. I've had several authors email to say they'd had their book re-edited or proofed again, neglected to send me an updated copy, and that getting dinged on the review for a less than stellar job on the version we received was justified. I've had authors email to say my complaints were valid and they were using my feedback to up their game in the future. Authors who do their homework have figured out that a public fight with a reviewer never turns out well.
However, as Lynne posited, this doesn't mean authors no longer react in inappropriate ways to bad reviews. This post is the story of one such recent experience of mine.
First, a bit of background. I run a site called The IndieView. One of its features is a listing of indie-friendly review sites. For a site to be listed they need to request a listing and meet very specific criteria. A reviewer for one of the blogs in this list wrote a negative review. The reviewer didn't like the book at all and the level of snark in her explanation of why she thought it was a bad read was high. She even used one of my least favorite methods of showing how much she hated a book, giving it "zero stars." However, I also didn't see anything said as attacking the author personally, just the book being reviewed.
The author was not happy. She sent me an email suggesting this site should be removed from my listing. Her rationale was that the person who wrote the offending review wasn't a very good reviewer. My initial inclination was to just ignore the email, but eventually I responded that the site in question met all the criteria for listing and would not be removed. What I didn't say, but thought, was that an author should vet a site before submitting or querying to see if the site and its reviewer(s) appear to be a good fit for their book. If the author thought the reviews were written that poorly, maybe she should have given the site a pass.
The author responded with an email that I felt was full of misunderstandings and misconceptions. With the author's permission, I'm duplicating the email I received and my response, with the hope that others might learn from this. (Note: I've edited both emails to remove the names of the parties involved.)
Author Email
Dear Al,
A reviewer can do whatever he/she wants on his/her own space on the internet, i.e. on their own website but when they post "0" star reviews on major websites like Goodreads or Amazon to the only effect of putting the author down, it is cause for concern. This "reviewer" used my book jacket material without quotation or reference to me as the author, violating my copyright. She also used curse words in her review and did not approach the matter in an intellectual manner that all reviewers found on a major indie-reviewer list like yours should. In essence, she was unprofessional and I believe should not be allowed to advertise her services as a reviewer on any decent reviewer list, which I'm assuming you want yours to be. If your website is run down by inappropriate, lazy, and vindictive reviewers it does not add respect for your site or credulity for what you do. Reviews are supposed to help indie books reach into the spotlight and have a chance against traditionally published books, but not if they are run over in a trial and execution by a reviewer. This particular reviewer had nothing nice to say and shouldn't have said anything at all on Goodreads. I understand she can say whatever she wants on her own personal site, where it would not so much have an effect on my book's ability to reach the light. She can have her opinions, but she shouldn't be taking a book down with her. If the book is so horribly unreadable, a private message to that effect might actually help the author more than a public roasting can. To take away my measly income with her free copy of my book and then do such a disservice to me as a self-published author is the dirtiest low thing she could do to an indie author. Please, reconsider removing her from your list
Sincerely,
<first name> "aspiring author" <last name>
---
My Response
<First name>,
Can I have your permission to use your words from this email with your name removed to do a post at Indies Unlimited, a site for indie authors that I'm a regular contributor to? If not, I understand, but I think some of your peers could benefit from my response.
You're right. A reviewer can do what he or she wants in his or her own space on the internet. They can also post their reviews on Goodreads and Amazon, just as any other reader can, as long as the review meets the rules of those sites. I don't see this review on Amazon. Possibly it was there and Amazon removed it. One word the original review used twice wouldn't meet their guidelines. The reviewer's submission policy clearly states that all reviews will be posted on her blog and also on Goodreads.
The reviewer did use your book description without quotation marks or other indication that they were your words, not hers. She also used your book cover image. You might have a case for copyright infringement. I'm not an attorney, so I'm not the best person to give advice on that. However, I'd be amazed if both items didn't fall under the fair use exception to copyright laws, especially when applied to a review which is generally going to be allowed more latitude in such matters. I assume if the review had been a five-star, but used your book description and book cover that you'd still be objecting, right?
Some authors have a formal style of writing while others write in a more conversational way. Some authors only use words they'd expect to hear in church, others would make a sailor blush. Reviewers are no different. One man's non-intellectual and unprofessional is another man's feisty and plain spoken. As I told you in my initial response, I have very specific requirements for a book review site to be included on my reviewer list. Evaluating and approving of the reviewer's style is not one of the requirements.
We have a difference of opinion on what the purpose of a review is. In a series of posts for Indies Unlimited I said this:
The purpose of a review is to help a potential purchaser decide if this book (CD, lawn blower, restaurant, whatever) is one they'd be happy buying and reading (listening to, using, etc).
There may be other side effects, but that's the reason any reviewer, whether a reader writing a review on Amazon or Goodreads or a blogger reviewing on their site, should be focused on. Telling potential readers how they, as a fellow reader, reacted to the book. The reviewer in question did that.
Listening to your Mom's old adage that if you don't have anything nice to say then you should keep your mouth shut is good in many situations. Some review blogs (not the one we're discussing) take that approach. If they don't like the book they won't review it and will let the author know why. I understand why some reviewers choose that path. It isn't the one that I've taken, nor the reviewer in question. There are many reasons for that, one being that I've personally made the decision to make a purchase many times based on a negative review. (I even talk about this in the comments of the post linked above.) Being an indie doesn't mean you should be immune from criticism that traditionally published authors are subject to. Once you put your book up for sale it's competing in the marketplace with all books, regardless of how they got there. In my opinion, reviewers who don't review books they don't like are doing a disservice to readers by not telling them why, just the same as he or she would about the books they do like.
I disagree with your contention that a bad review is going to be detrimental to a book's sales. As I've already mentioned above, a negative review is sometimes what convinces me to make the purchase. Many readers are suspicious of a book that only has positive reviews, because they know that not everybody is going to like a book. They're interested in seeing the reasons why those who didn't like it felt that way.
I understand a negative review hurts. As I said above, not everyone is going to like any book you pick. Look at whatever book you think is the best ever written. My choice would be To Kill a Mockingbird, a book one Amazon reviewer complained didn't have enough action or anything to relate to while another one star review said they would give it no stars if possible. Sound familiar? You've got something in common with Harper Lee.
My last comment is on your signature where you call yourself as "aspiring author." No. You aren't aspiring. You wrote a novel and polished it until you felt it was ready to let out into the world. Actually you've written more than one. You're an author by any reasonable definition of the word. Your time would be better spent determining if this review had anything of value you could use in the future and getting back to work on your next book Seeking revenge against someone who didn't like your book is never going to turn out well (Google Greek Seaman to see just how badly it could turn out). Give your future readers more credit for being able to evaluate the negative review's applicability to them and their reading tastes.