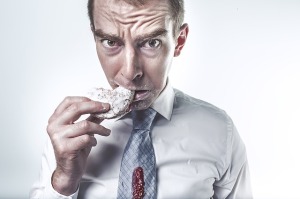 Melissa Pearl's post about her experiences working with a publicist got me thinking about the publicist experience from my end. I'm contacted by publicists on behalf of authors quite often. Those interactions can be both good and not so good, both in what I experience and, at least from my limited perspective, how well the publicist accomplishes the author's goal in hiring them.
I'll start with the proviso that a publicist might not be a publicist. Depending on what kind of publicity you want, there are other terms that might apply. I've been approached by publicists for the obvious things such as writing a story about or interviewing the author, to the less obvious like an offer of a guest post or soliciting reviews, sometimes as part of a blog tour. A blog tour operator is an example of a publicist with a very specific focus. The same could be said of someone at a small press who wears multiple hats, including that of publicist. Some authors hire personal assistants who, as part or all of their duties, function as publicists and marketers. Keep this in mind, not only in considering my post, but in evaluating whether a publicist makes sense for you and, if so, how.
Melissa's post made a good case for when an author could benefit from a publicist. It comes down to whether or not investing in hiring help to do something you could possibly do yourself will provide an adequate return, either in what the publicist accomplishes on your behalf or in freeing time for you to do something that will provide more value. That might be writing your next book which is something most authors should be better at than the activities a publicist does. Ideally it will pay off both ways.
There are some things a publicist can potentially accomplish where you might not be as successful on your own. This is because they should have contacts that you don't. If the publicist has worked with several authors, they've built up contacts and have established relationships with the various venues where you might get publicity in some form. They also have experience in how to tailor their approach to a venue they haven't worked with before. For example, they may not have ever approached your local small-town newspaper about doing a story, but if that's the kind of thing they do, they've surely approached many other papers and should know what normally works best.
There are a few publicists and equivalents who I work with often, doing interviews at The IndieView or blog tours (a review, guest post, or both). The vast majority of queries from publicists, at least in my case, get filed in the "not bothering with this" file. Why? For the same reason as an author approaching on their own behalf would get the same treatment.
A publicist is acting on your behalf and those who will be most successful are the ones who are going to approach the job the way you (or at least the most successful of the collective you) would go about doing the job yourself. A mass email starting "Dear Blogger" isn't going to do the trick and is probably going to end up in the inbox of a lot of sites that would be a bad fit for what you hope to accomplish. Anything the publicist does in your name has the potential to make you look good or tarnish your brand.
As with any kind of selling, which is what a publicist is doing, selling you in some way, it's a numbers game. Judging how well they did for you and deciding whether to use them in the future requires you to look at the numbers that matter. The number of venues the publicist contacted is immaterial. Instead, look at the number of these venues where you received some kind of publicity. Are they venues where your target readers will be found? What is the readership? Last, as Melissa did, look at your sales numbers during the period. Did they increase enough to justify the cost? That's the acid test.