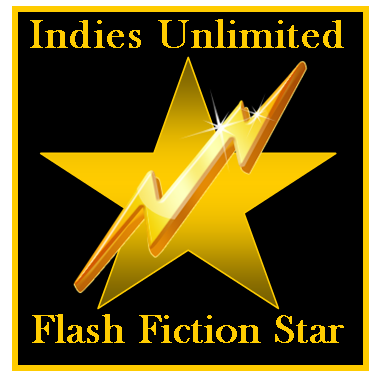 Kevin D. Montgomery is the readers' choice in this week's Indies Unlimited Flash Fiction Challenge.
The winning entry is rewarded with a special feature here today and a place in our collection of winners which will be published as an e-book at year end.
Without further ado, here's the winning entry: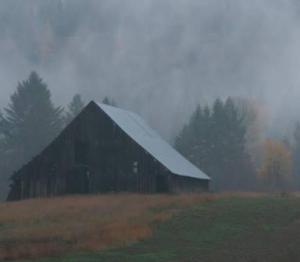 The Fog of Memory
by Kevin D. Montgomery

It wasn't until he came over the top of the hill when he spotted the perfect place to bury the body. An old barn, miles from the road, would be the end of a long journey.
He pulled up to the back and got out of the truck. He stretched, arms to the sky, relieving his tired body. Walking to the back of the truck he heard the snapping of a twig thru the fog. He crouched near the back tire and pulled his gun from his waist band. He heard footsteps coming closer to the truck, but he wasn't able to see what was walking toward him. His mind started to race. Could this person, or persons, have been watching me since I pulled off the road? The fog was so thick it would have been possible to do so without him knowing. He decided to confront the sound.
He stood up, pointed his gun forward and shouted "you don't want to mess with me!" that was when he saw his would be attacker. A small boy continued to walk toward the truck. He looked as though he had been living in the woods for years. The boy's clothes were torn and bloodied. The boy pointed towards a small door that lead into the barn.
The man lowered his gun and placed it back into his waistband. "Is that a good place to leave my….bag?" he asked.
"No" said the boy. "It's where I'm going to bury you."