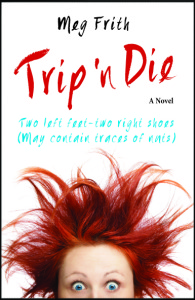 Trip 'n Die
by Meg Frith
Genres: women's fiction, humor
Available from Amazon
With the absence of her mother, Jennifer Cornwall had little guidance during her childhood. Now, at twenty, she's trying to piece together the rules for adulthood. It's a journey through strengths, weaknesses and comical crises, but oh, what a journey it turns out to be … for everyone.