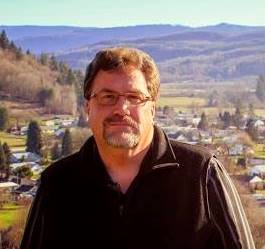 I started my publishing journey three years ago — a fifty-something year-old realtor that hadn't written anything in decades, but had a story to tell. Like so many others, I nearly fell into the orbit of a vanity press, a company that was thrilled to publish that story for me for around $5,000. Luckily, before I signed on the dotted line, I found Indies Unlimited and a few other worthwhile sites that showed me a different path. Now, three years later (I think publishing years should be like dog years and count at about a 7 to 1 ratio, don't you?), I now find myself with the opportunity to write for IU. Who says dreams don't come true?
Long before I ever wrote my first guest post for IU, I subscribed to the blog posts to make sure I didn't miss any of them. If I had a question I needed answered, IU was always my first stop. Why? Because I had learned that I could trust the information. With so many publishing blogs, there's an obvious slant, trying to recruit for some cause or belief, but not at IU. If they have a cause, it is to help us all be better writers and publishers.
I am anxious to join in that cause. When I was first getting started, long before I had sold my first thousand copies, a number of best selling indies were so kind to me – offering pointed advice, giving me a shove when I needed it, helping light the path ahead for me – that I always knew I wanted to repay them by paying it forward. That's what I hope to do with my posts.
I am not planning on writing much about craft. There are a number of writers better suited for that than me, many of whom write regularly for IU.  I will tend to focus on that other stuff – what to do with your writing once you type "the end."
As George Carlin is credited with saying, I like to "question everything." I especially like to question Conventional Wisdom. CW may be true for many, or even most, but it's rarely likely to apply to all of us. The only way I know of to truly question CW is to test it.
Here's an example:
Conventional Wisdom maintains that "free" as a strategy is over, unless you are making the first book in a series free to funnel readers into the rest of the series. This idea came about when Amazon made substantial changes to the way they credited affiliate marketers for downloads in March of 2013.
Up to that point, I had used mega free runs (my own definition of a mega free run is 20,000+ downloads) to boost the algorithms of my books. It had worked like a charm, until that change. In January of 2013, I gave away 35,000 copies of my first book, then sold another 3,000 copies at full price in the trailing 30 days. After Amazon made the changes, I did another mega free run and it didn't work. Even though I gave away another 30,000 books, I got very little sales bump from it – about 300 books in the trailing 30 days.
So, I quit trying to orchestrate free runs for about twelve months. Everyone was in agreement: Amazon has killed the golden goose of free giveaways. Then, in April of 2014, it occurred to me to try it again. I did another mega free run of my second book, which had never been free before. What I found surprised me. Although it didn't match the boost I got previous to March of 2013, it came pretty close. I did another one in October of 2014 and it did even better. In fact, the "tail" of the bump seemed to have moved out to 60 days, instead of the 30 I had gotten previously.
Conventional Wisdom says, "Free is dead." Shawn says, "Not for me, thanks."
By the way, it's tough to orchestrate a mega free run without a Bookbub ad. Not impossible, but tough. If you're struggling to get accepted into the Bub, I wrote an earlier guest post about it here.
One last thing. It drives me crazy when authors tell me, "Here is how you have to do this." Self publishing is such an individualized effort that I think there are very few universal truths. For instance, CW also says that Facebook has taken away your ability to reach your readers, so don't spend much, if any, time there in 2015. For me, again, that's not true. I have a thriving Facebook page where I interact with my readers every day. It's the second most valuable tool in my promotional toolbox, trailing only my mailing list.
Because it irritates me when someone tells me I have to do something, you'll probably never hear that from me. Instead, I prefer to say, "Here's what is working (or not working) for me. Your mileage may vary."
I look forward to challenging conventional wisdom, tilting at windmills, and maybe sharing some helpful information with you as we move forward.