You may have heard about BookLikes during the last Goodreads kerfuffle a while back, when people were looking for an alternative platform for sharing and promoting their books. I'm just now getting around to setting up my BookLikes info. Yes, as usual, I am right on top of things.
Signing up for BookLikes is super easy. You can even use your Facebook account if you don't want to set it up using your email address.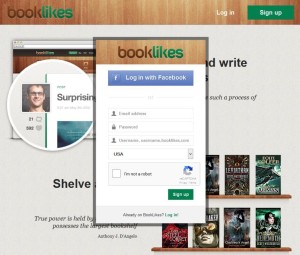 BookLikes is different from Goodreads in that it's set up like a blog. If you're familiar with Tumblr, this will feel very familiar to you. You have a dashboard page that functions as a timeline.

There's a drop-down box at the top left – the IU chimp has circled it in green for us – that will allow you to move back and forth between the various pages of your blog.
BookLikes uses a virtual shelf graphic, similar to the one Shelfari uses, to display the books you've read or plan to read.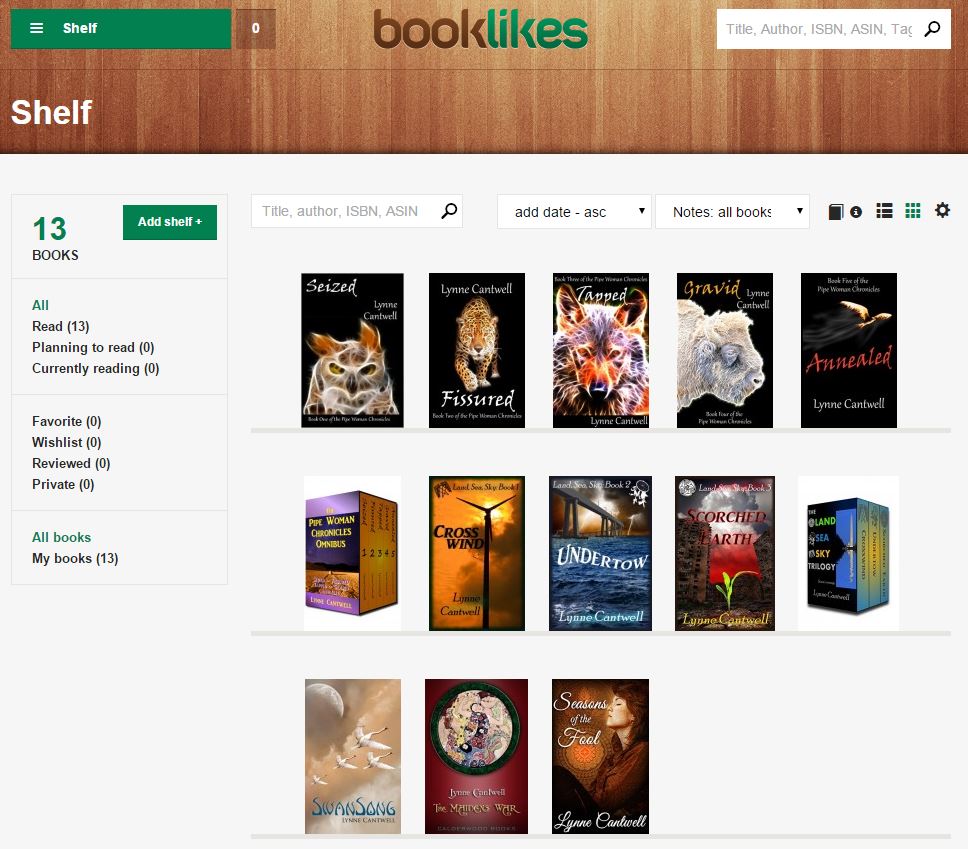 Of course, I started off by loading up my shelves with my own books. You can do the same thing – just search on your name and see what comes up. If one or more of your books aren't in the list, you can plug in your ISBN or ASIN instead of your name and add your book to your shelves that way.
If you go all the way down on that drop-down list and click Settings, you can make a whole bunch of changes to your account – including resetting your page address and your password. You can also link your account to Facebook, Twitter, and even to your reading progress on your Kindle.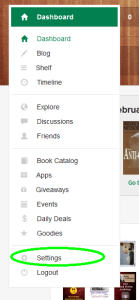 On a separate tab in Settings, you'll find setup options for your BookLikes blog.
There are some free themes to choose from, or you can spring for a paid theme. I picked one of the free ones, and I loaded up the post I did on my own blog last Thursday so you can see how it looks.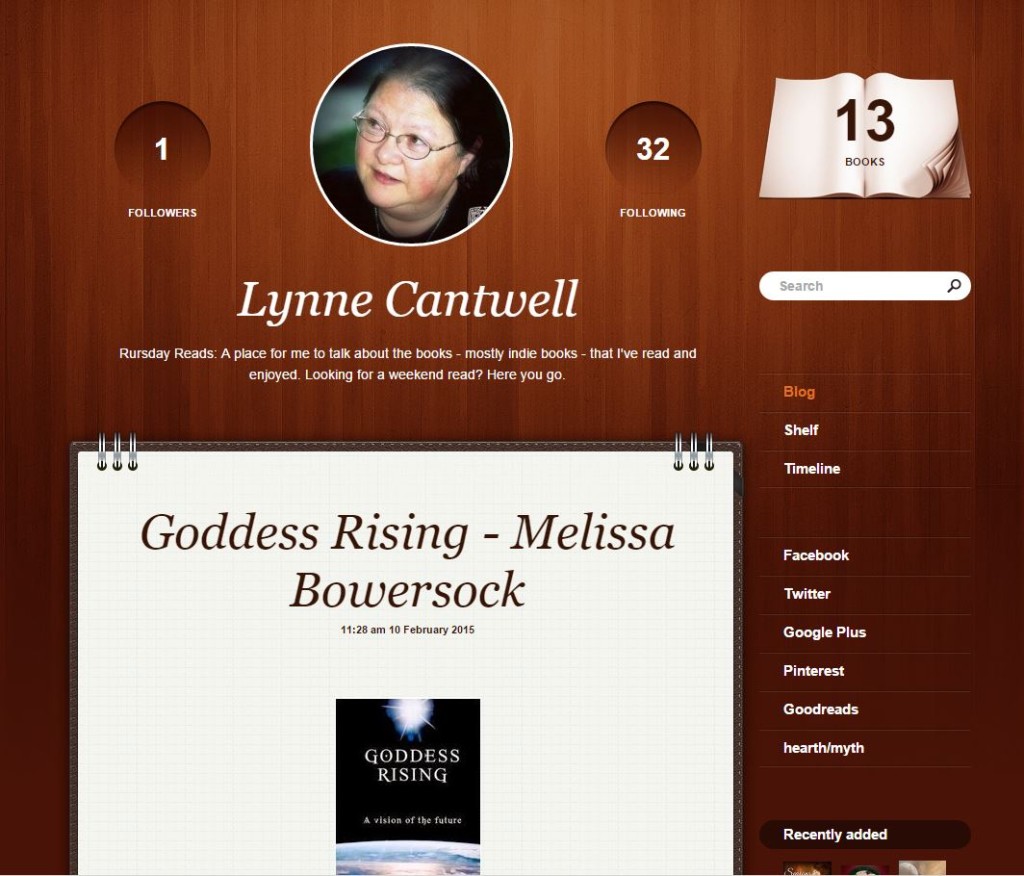 The social aspect of this site comes in the form of liking and following others' blogs. There's also a discussion section, although odds are that some of the toxic behavior has transitioned here from Goodreads, so I will probably steer clear of those. (Your mileage may vary.)
BookLikes has some features that are available only to authors and publishers. Their FAQ says that they'll automatically offer these features to you if they detect that you're an author, but if you don't get the option, you can contact them and ask them to add you. Among those features: You can do a giveaway on BookLikes, and one nice thing it has that Goodreads doesn't is the ability to give away eBooks. You can also list your book release dates under Events. And under Goodies, you can format a BookLikes widget or button to post on your own blog.
BookLikes has a Daily Deals listing, but it looks like they're pulling the info straight from Amazon.
I'm just beginning to look at this site and figure out all the features. If you're a BookLikes expert, let us know in the comments what I've missed.