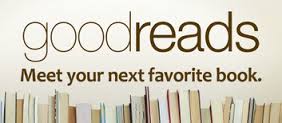 Mention Goodreads to an author and you're likely to get a response like, "Oh, I don't know. I've heard people are mean over there. I think I'll pass."
As a longtime user of Goodreads, both as a reader and an author, I've seen my share of skirmishes, but the problem, in my humble opinion, lies with misusing Goodreads. For those thinking of braving the waters, here are some basic Dos and Don'ts:
Do use Goodreads as a reader.
There are a variety of ways to do this. Social readers can find discussion threads on all sorts of genres, authors, and books. You can become a fan of your favorite author and even sign up to participate in live chats (assuming those authors schedule chats).
Readers can also list and catalogue books in a variety of ways, including "Want to read," "Read," and "Currently reading."
Shelving is another method Goodreads provides for cataloguing and organizing books. Some of us stick to more mundane shelf names (such as "Southern Fiction"), while others get quite creative (such as "OMG-SQUEE-BEST-BOOKS-EVER"). As long as you stay away from personal insults or threats, feel free to exercise your shelf-naming creativity any way you like.
Do claim your Author Profile.
Authors often seem surprised to see their book(s) hanging out on Goodreads, but anyone can add a book to Goodreads. In fact, I recently noticed one of my short stories appearing within hours of publishing on Amazon. I'm not sure if this is a new feature or just a fluke, but either way, I think it's safe to say if you publish on Amazon, your books will end up on Goodreads, whether added by you, or someone else.
When you find your book on Goodreads, your name will provide a live link to the Author Profile page, which you can then "claim" as yours by scrolling to the bottom where it says, "Is this you? Let us know," and clicking. Once your author profile is claimed, you can add your bio, contact links, book trailers, and blog entries. If you already have a blog elsewhere, you can link that blog to your Goodreads blog and it will automatically post your entries to Goodreads.
You'll also be given the opportunity to start a question and answer session, allowing readers to post questions regarding your writing process. You pick and choose which questions you want to answer, and those are the ones that will post.
There is also the ability to do giveaways on Goodreads. This is a very popular feature.
Goodreads also offers advertising. Something to keep in mind when advertising on Goodreads: It's a very different experience than advertising with BookBub, BookSends, KB&T, and similar sites. Those sites "blast" your book out via emails and social media for a quick jump in sales. Goodreads, on the other hand, does not require a promotional reduction in price, and does not blast the book out via social media or otherwise. Instead, when your target audience searches for books on Goodreads, yours comes up in the search.
I think of it as moving my book from the back shelf to the front table, where it can be seen. As people mark your book as "To read," or shelve it as "Southern Fiction," their friends see it, too, resulting in slow but steady exposure that builds over time.
Don't send mass spam to friends and fans asking them to read your book. For one thing, it doesn't work (how many of you open spam email?). For another, it annoys people and is a quick way to find yourself unfriended and blocked.
Don't add your own book to Listopia Lists. Leave that to your readers. No one likes a braggart.
Don't engage in review swaps, Listopia List swaps, or other methods for gaming the system. Such agreements are easily spotted, and do much more harm than good. Have patience and the reviews will come.
Don't join reader groups as a way to market your book. Join reader groups to meet interesting people and discuss books. Join promotional groups (there are many) to promote.
Don't argue with reviewers. Not only is it unprofessional, but it will discourage others from reviewing, or even purchasing, your book.
Used correctly, Goodreads is a fun place for readers and a valuable tool for authors. Used incorrectly, it can become an author's worst nightmare. The key is in separating the two uses and respecting the boundaries.