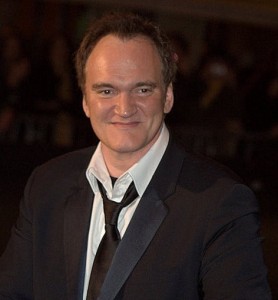 What do the creative processes of Truman Capote, Joyce Carol Oates, Vladimir Nabokov, JK Rowling, Jackie Collins, and Quentin Tarantino have in common? Each of these brilliant writers prefers, or preferred, the slower process of writing by hand. Truman Capote wrote lying down, très louche. Joyce Carol Oates is never without a pencil and a small pad of paper. Vladimir Nabokov wrote on index cards, and then moved them around to test the flow of scenes — a sort of cut and paste. JK Rowling prefers to write her first drafts by hand, as does Jackie Collins: her last manuscript topping out at a whopping 2000 pages of cursive. And Quentin Tarantino, the uber-talented creative genius, writes his screenplays by hand.
There are two reasons that have brought the usefulness of cursive to my mind. For the first time this past November, I participated in Nanowrimo. I am a methodical writer and I decided to push the envelope. I reached thirty thousand words — when I received a retail job offer that was too good of an opportunity to pass up. The manuscript was put on ice and I didn't look at it for over a month and a half.
When I finally had the time to read what I had written, I had several moments of anxiety. It wasn't in the condition I needed to work with while writing a murder mystery. There were lots of good ideas, but the flow was nonexistent. Plotting a murder mystery is crucial. I had to read it several times to figure out how to connect certain scenes, mark areas where I need to expand description and dialogue, and place the murder clues. I've decided to print it and hand-write my comments on the white border. And, I will not be writing what needs to be added on my computer. I will hand write the new material and then type it in.
I know this sounds crazy, but this novel is more complicated than the last two murder mysteries. I have a hand-drawn diagram, like Intelius, detailing how my characters are related to each other and how their paths have crossed. Because my murder mysteries are largely character- as opposed to plot-driven I have to be conscious of this, otherwise I will confuse my readers.
As I was planning how to attack the rough material I was working with, another thought rushed to my mind, hence my opening paragraph about some of the most brilliant writers of our time. Is it possible that the work of the profound authors I mentioned above is enhanced by the actual act of creating each letter using cursive? Is it possible that the modern day ability to rush forward without contemplation and to erase our words so easily on a computer is negating a deeper level of creative expression?
Don't get me wrong. I love technology and embrace any new developments that save me time or money. What I am talking about here is the actual act of forming the words with a pen or a pencil on lined paper. While in elementary school I learned Palmer penmanship. Each letter was slowly copied over and over again until the curls were mastered. I remember enjoying the methodical process of making beautiful letters. My brother has extraordinary handwriting, and he is a lefty.
Am I reaching? Maybe not. Think of what would happen if the publishing process were slowed down. The authors who are so eager to push the publish button would have to consider their manuscript longer. The act of typing the hand-written, already completed, first draft into the computer would cause the authors to reread their work. A sort of forced first edit. I like this idea.
Finally, I wondered what damage is being done to the students of today who are not taught cursive as part of their curriculum? A group of vocal scientists postulate that as long as students can read cursive they have no further need of it, and the classroom time is better spent on math and science. There is new research, however, that points to cursive as critical in developing parts of the brain and addressing certain learning disabilities. Must science, fueled by profit, dictate how we educate our children?
These same arguments are made daily in the media and voiced in our public school system as art and music programs are removed so teachers can spend more time teaching children how to take standardized tests. What bothers me the most is that the malleable minds forming in our schools are being deprived of the beauty of writing in cursive, and that this may leave a literary hole in the world's future. The value of art, music, and literature is not, in this author's opinion, quantifiable.