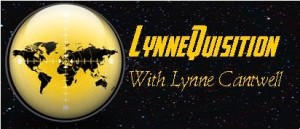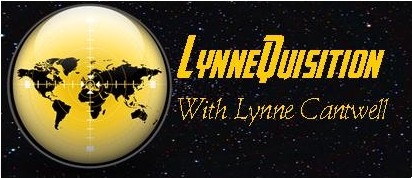 Authors are always looking for new ways to find new readers, and one website that aims to help is iAuthor. Founder Adam Kolczynski has agreed to take a seat in the comfy chair and answer a few questions about the site.
For starters, Adam, how would you describe iAuthor?
Adam: iAuthor is a book discovery platform. Through a theme-driven and intensely visual approach, iAuthor connects readers to authors…and vice versa. All content is author-generated. The result is a true democracy of opportunity. Authors have equal access to readers, regardless of their route to publication.
Lynne: What prompted you to start the site?
Adam: I've been fortunate to work at both ends of the publishing spectrum: first as an author, then as a publisher. While forging links with industry advisors, I asked them to identify the publishing industry's greatest challenge; the Gordian Knot, if you like. Almost unanimously, the reply was "book discoverability".
iAuthor's mission is to make books not only "searchable" but "discoverable". We want to recreate the serendipity of the bookshop. Amazon-style metadata will make a book searchable in seconds…if the buyer already knows of its existence. But what if they don't? That's where iAuthor's "serendipitous discovery" comes in.
Lynne: I'm all for getting discovered. But what makes iAuthor different from, say, Goodreads?
Adam: One difference is our LitSampler, which allows authors and publishers to upload an excerpt of their book from their iAuthor dashboard.
Another key differentiator is iAuthor's "Themes", which we believe fill in the gaps in genre-driven discovery. Users can create, share and embed book themes (e.g. "Books that lay bare the human condition"), then invite followers to add content to their theme. "Most liked" and "Most followed" Themes are given greater prominence. Unlike "lists" on Goodreads, iAuthor's themes are entirely user-controlled and fully interactive. They include the ability to curate content from outside iAuthor too.
Lynne: How many reader members do you have?
Adam: As of May 2015, our combined social media reach stands at 90,000, with a 22% monthly growth rate. We intentionally don't assign tags such as "author", "blogger", "reviewer", "librarian", as if they were entirely separate from "readers". Most are readers; and highly avid ones too. Our average visit duration is 7 minutes 30 seconds, with almost a million engaged minutes spent on the site since launch.
Lynne: I see that you're based in the UK. A lot of indies in the US have found it difficult to crack the UK market, and while iAuthor is global in reach, I wonder whether it might give American indies an "in" in Europe, in terms of visibility.
Adam: iAuthor draws its users from 144 countries. 54% live in the UK and US, so connecting these markets is paramount. UK authors are using iAuthor to tap into the US market, just as US authors are building brand recognition in the UK. iAuthor is a discovery platform, not a publisher, so rights and royalties don't encumber the process. This leaves the path clear for any author, regardless of where they're based or who they're published by, to add their books to iAuthor.
Our Amazon and Kobo retail links are geo-targeted, so that when prospective buyers click the "Buy Now" button on iAuthor, they are automatically directed to their marketplace of choice.
Lynne: What advice would you give an author looking to promote their books on iAuthor?
Adam: Here's a tentative list of author best practices:
1) Once you've activated your book, upload an enticing excerpt using LitSampler.
2) When creating a book profile, make full use of your image slideshow. You can use the available image slots to share photos of your book signings, cross-promote your other book covers, and more.
3) To expand your reach, add your book to iAuthor's vast selection of Themes.
4) Create smarter Themes. Themes should not be specific to one book or series. After all, other users are unlikely to add books to your Theme if it's too narrow, or merely a vehicle for self-promotion.
5) Harness your existing network. iAuthor's integrated share and bookmarking buttons are included as standard on every book profile, theme and book sample.
6) Be proactive about following users, not merely following them back. The more meaningful engagement you initiate, the more you'll attract.
7) Listen to your analytics dashboard. By monitoring your book's performance through real-time stats, iAuthor allows you to tweak your content to optimise performance.
Lynne: It all sounds intriguing. Adam, thanks for stopping by, and good luck with iAuthor. You can learn more about iAuthor at https://www.iauthor.uk.com/.
---
Indies Unlimited does not endorse or support any specific providers of products or services.