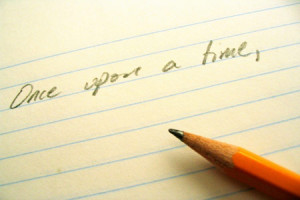 I'm lucky to live in an area where you can't throw a Kindle without hitting a writer. Not that I recommend you do that; it makes them cranky and it hurts the Kindle. But it does offer the opportunity to find a face-to-face critique group. If you reside off the beaten path or if the circumstances of your life don't permit easy travel, gathering a roomful of writers can be more challenging. Social media can provide you with an online writing community, but this doesn't work for everyone. You might want to keep your social media separate from your actual writing process. Rather than go without fresh eyes on your work, it could be worthwhile to try an online critiquing site like Scribophile.com.

Scribophile operates in a true give-and-take, pay-it-forward style. In fact, you can't get critiqued until you critique other writers first. You earn "karma points" when you do this. It makes sense — it avoids the drive-by factor, builds a community, and, if you're not accustomed to critiquing other writers' work, you get some experience.
Like most online providers these days, you can sign up for a free package or purchase an upgrade to more goodies. The free service, Scribophile Basic, is designed for more casual use — say, if you write a story once in a while or are working on a novel, but aren't up and running with a full-on business. The lack of advanced privacy controls bothers me with the free level. If I'm participating in online critiquing, I want control over the eyeballs on my lousy first drafts.
"I can't find enough words of praise for Scribophile," says author Kathy Steinemann, who liked the features so much that she went premium within a few hours of joining, and writes there as Grannie Stein. The site has since become, in her opinion, the best of the three writing groups she's involved with. The $65 a year upgrade lets you post unlimited drafts, offers the opportunity for more precise feedback, advanced privacy controls, ad-free use, and even a discount on a Scrivener license, if you're so inclined to go in that direction.
It's pretty easy to get started. Set up an account and enter the activation code. What I saw right away was the potential to build a community, but also for it to become a big time investment. Kathy agreed, but added, "As you read and comment, you learn how to improve your own writing. Critiquing is just part of what Scrib provides, however. The active forum system allows you to interact with others. However, if you spend too much time there, your attention will be diverted from what you should be doing: writing."
You can also join a crazy number of groups — some set up by genre, if you just want to focus on your wheelhouse. One of the most interesting uses I've seen for groups is to form a private critiquing team. For a more experienced author who needs regular, consistent crit but doesn't have the time or geographical ability to find a face-to-face critiquing circle, this could be a decent use of 65 bucks. Although just like any other writing group, you'll need to evaluate whether it's a good fit for you.