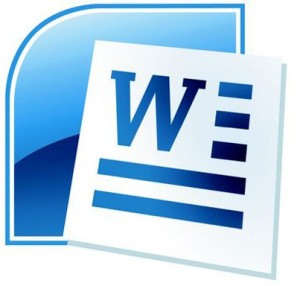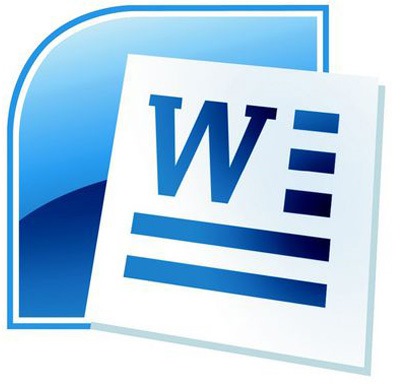 One of the self-editing tips you hear all the time is to read your work aloud. It can be a big help for catching errors in your work. But what if you don't have a place to read aloud to yourself? What if your cranky roommate would object?
You can get Microsoft Word to read your work to you. Built into the more recent versions of Office is a text-to-speech utility called, appropriately, Speak. I didn't know about it until Richard Bender tipped us off – mainly because Word doesn't put it front-and-center on any of its menus. But you can put it there yourself. Here's how.
Word 2013 and Word 365 have a thing called a Quick Access Toolbar, which you can position either above or below the ribbon. (Word 2010 also has the Speak utility.) I decided to put my Speak command there. So I clicked on the drop-down arrow at the right side of the Quick Access Toolbar and picked "Customize Quick Access Toolbar."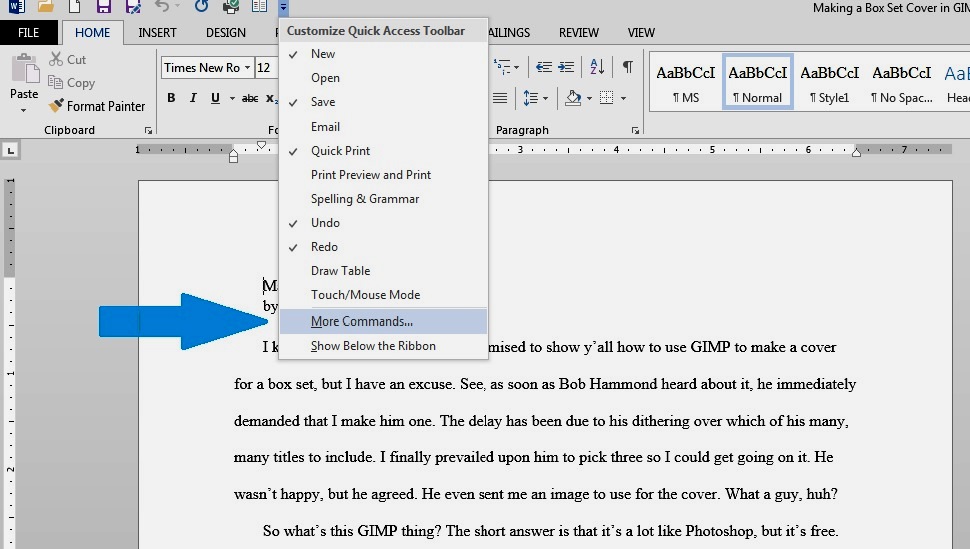 This brings up a dialog box that may look a little daunting, but you only need to do a couple of things here.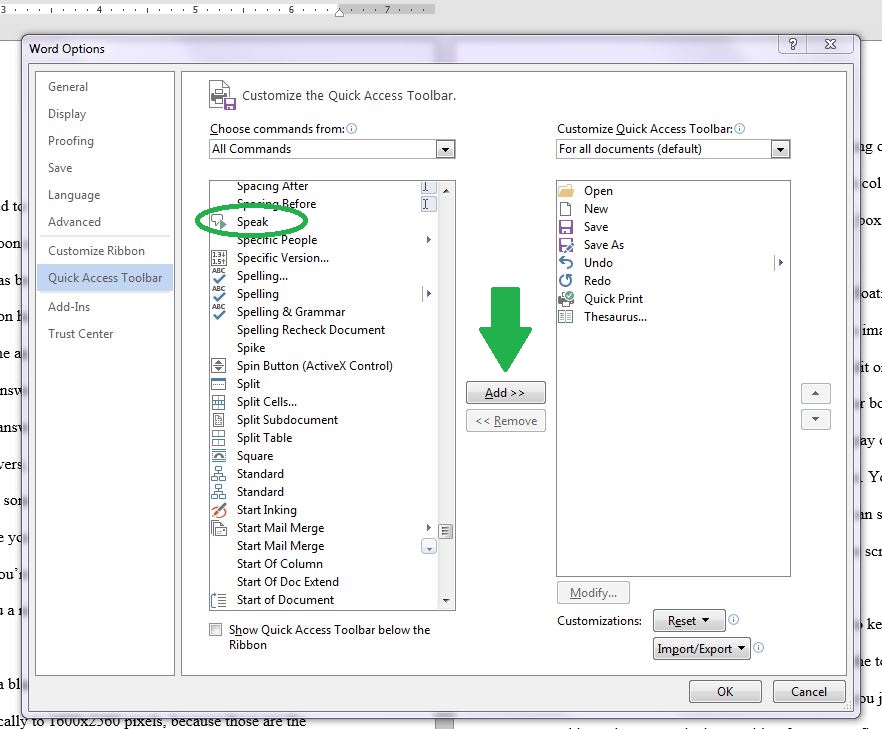 At the top of the left-hand box, pick "All Commands". Scroll down in the list in that left-hand box 'til you see Speak. It's circled in green here. Click the Add button – the green arrow is pointing to it – and it will add the command to the box on the right-hand side. Click OK. Now you should see the Speak icon – a speech bubble with a green triangle – on your Quick Access Toolbar.
But what if you'd rather have the button elsewhere – say, on the Review tab of your ribbon? There's a way to do that, too. Hover your mouse over the ribbon, right-click, and pick "Customize the Ribbon". That brings up a dialog box that's very similar to the one we just saw.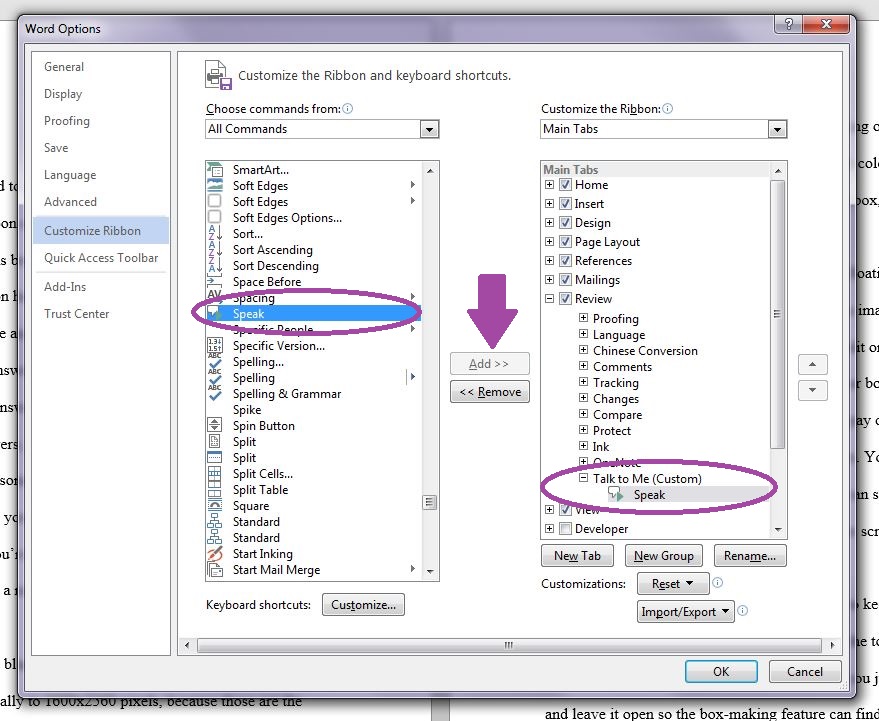 Pick "All Commands" from the drop-down above the left-hand box, and scroll in that left-hand box 'til you find Speak (it's circled in purple). But there's an additional step here, because Word won't let you add a command to an existing group on the ribbon – so you have to make a new group. On the right side, highlight Review (or the name of whichever tab you'd like to put the Speak button on) and click the New Group button below the box. Word will add a group with the default name of "New Group (Custom)". (I changed mine to "Talk to Me".) Now you can click the Add button (at the purple arrow).
Shazam! Your new group is added at the end of the tab.

Now you're ready to have Word talk to you. Put on your headphones, if you don't want to annoy the cranky roommate. Now highlight the paragraph you want Word to read and click the button for Speak.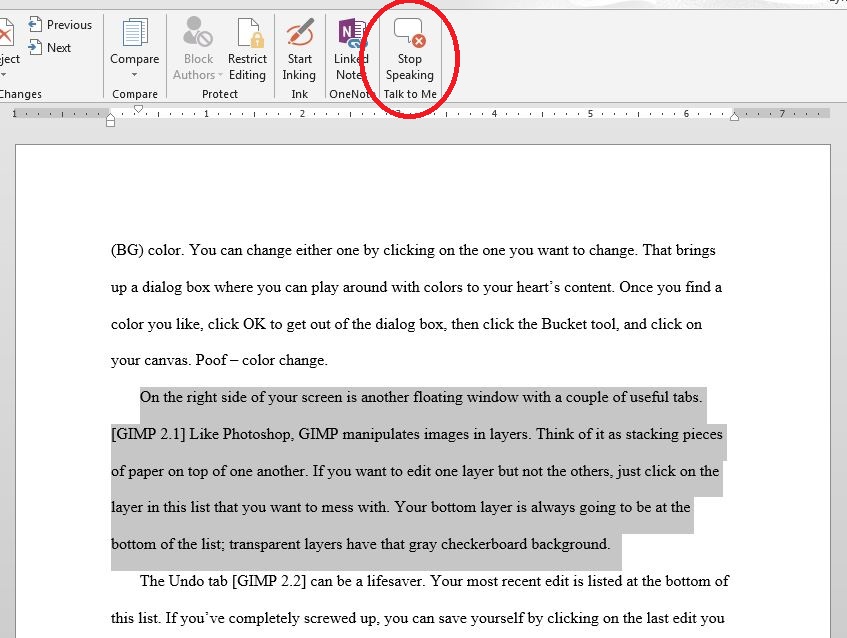 As you can see, while Speak is activated, the green triangle on the button turns to a red X. If you want to stop the reading, just click the button again.
Speak comes with a built-in female voice. She can be a little robotic, but her inflections aren't too bad. Sadly, there doesn't appear to be a way to pick a different voice in my version of Windows, but maybe you'll get lucky.