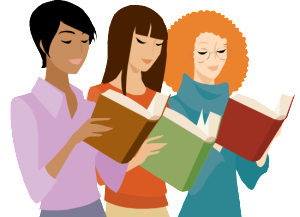 ARC (Advanced Review Copy) readers were a crucial part of the last "official" novel I released, Triple Dog Dare, co-written with the Evil Mastermind himself. Our ARC readers were a fantastic group of folks who provided us with feedback, reviews, proofreading, and a lot of positive energy going into the novel's launch.
Back in the days when the Big Six ruled the world of publishing, ARCs would be sent out to reviewers well in advance of a novel's publication. Some big-time reviewers wouldn't even consider reviewing a book once it was published. They only wanted those very special pre-release copies, giving them an inside edge on other publications. This way, these reviewers were part of an elite group who received special advanced copies, and the publishers could bank on receiving a review from these high-circulation newspapers and magazines to help the book at launch time. This is why sometimes, in used bookstores, you will find a copy of a book with the stamp "uncorrected proof" on the title page. Okay, that was your history lesson. There will be a test later.
Today, indie authors have it easy. We can send electronic files to our ARC readers, cutting costs and lead-times dramatically.
Why use ARC readers?
There are a number of reasons it's a good idea to use ARC readers. With more eyes on your manuscript before its publication, you're bound to end up with a much cleaner book. Not all readers will catch problems, and that's not really their "job." However, some of our readers (other authors and reviewers) caught some last-minute typos and formatting errors. And, of course, since Advanced Review Copies are designed for reviews – that's a big benefit of having ARC readers. If you plan things properly, the readers will be done in time to post a review the day your book goes live. Supposedly, and I'm too lazy to substantiate this, the Amazon.com algorithms may factor in a steady stream of reviews when calculating a book's ranking.
Where do you find ARC readers?
We found the majority of our ARC readers through social networking. We put out the word on Facebook in author groups, reviewer groups, on our own author pages, and even our own profiles, making it clear that we were not able to trade reviews with other authors. When all was said and done, we ended up with just under 60 readers.
Once you have readers, what do you do?
We made a spreadsheet listing each reader, their preferred method of contact, and in which format they wanted the manuscript. We offered a Kindle file or a PDF. The benefit of offering an actual Kindle file is it enables you to make sure your formatting is good – and it enables your readers to read it on a device with which they are comfortable. Most readers wanted the Kindle file. When we sent the file, we made sure to state that this manuscript was confidential and should not be shared. (Of course, there's no way to prevent people from sharing your file, so if that concerns you, try to find people you trust.) We also made certain that the readers knew our target publication date, and that we would need their review ready by then.
We kept our readers up to date, and offered them some special opportunities as a gesture of thanks for their efforts. You can read more about that in An ARC Reader Reward System.
What happens on launch day?
Theoretically, your book should go live on Amazon (and wherever else you're releasing it), and your reviewers should post their reviews. We did things a little differently. We made the book free on launch day so that the ARC readers could download a new, corrected, final version. That way, not only did they have the latest and greatest version, their reviews would be labeled on Amazon as "verified purchase" which can be important to some advertising sites, and to some readers. Launch day actually went really well considering how many people were involved.
Did everyone review the book as promised?
No. You can't really expect that. Life gets in the way. People forget. People get into the book and realize it's not to their taste. You just never know. Only about 40% of the ARC readers ended up writing reviews, and the Evil Mastermind wrote about our ARC experience in this article.
Tips for finding the right ARC readers for your book
Honesty is always the best policy. Make sure the prospective readers know exactly what your book is about and what genre it is. If you're not entirely certain what genre is best for your book, let them know that, too. In the end, it was our ARC readers who helped us determine the best genre listing for Triple Dog Dare. That aside, you don't want cozy romance lovers reading your rock 'em sock 'em violent thriller unless they are clearly aware that's what they're going to get. Otherwise, you could end up with some unhappy readers, and some bad reviews.
Working with ARC readers can be a very rewarding experience.