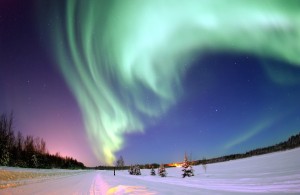 Ode to the Reader
Twas the night before I uploaded to KDP and all through the house,
Not a creature was stirring as my hand hovered over my mouse.
My masterpiece had been edited and formatted with care,
While visions of soaring up Amazon's rankings floated through the air.
Okay, I'll stop now.
You know that feeling you get when you check your dashboard and you've sold another book, or a reader has borrowed your book through Kindle Unlimited? You know what I'm talking about. It's that little jolt you receive. It doesn't matter if you're selling thousands of books a month or a handful, there's still some kind of a charge. I can attest to this because I've been in both camps. I've had months where I've sold tens of thousands of books and I've had months where the sales barely trickled in. Yes, 'tis a fickle vocation we find ourselves in, isn't it. As the jolly season approaches, I find myself in a contemplative mood, and I was wondering – what is that little burst of energy we feel when the numbers increase on our screen? What does it really mean? And, what should we do about it?
I released a book four years ago and I had the honor of seeing it race up Amazon's rankings and settle into the top ten overall. Then, even when it started to fall, my little self-published book maintained its status in the top five Romantic Suspense novels for almost a month. It was a magical time. Every time I looked at my dashboard, the numbers increased and I found it impossible not to do the mental calculations and determine what my royalty check at the end of the month would read. Around that time my partner and I went for one of our occasional nightly walks. As we passed a pile of folded up boxes she suggested we grab a few. When I asked her why, she said – "Because we're moving."
We laughed about it and although sales were very good I had a feeling that it wouldn't last. It couldn't – I only had one book published at the time. And, I suspected it might be a bit more difficult when I released my next book. I was right. Book number two didn't take off the way my debut novel did and four books later I'm still struggling to re-find that form. I'm fortunate that I have an extremely dedicated reader base but I have not been able to replicate those big numbers. Like every author I believe my next book will be the one. And, with my latest release, which was a Kindle Scout winner, I truly believe it will be. But, until then, in between writing, I'll run a promotion here and there and enjoy the sales as they trickle in. And, I'll do what I've done since I first published and began selling books. When I see a new sale or borrow on my dashboard I'll quietly say thank you and smile.
It's sometimes easy to forget how fortunate we are. It was only a few years ago that I was accumulating rejection letters as I tried to find a way into the traditional publishing world. We now live in a time when our words can find readers all over the world with very little effort. Readers take a chance on unknown authors every day. Each time those numbers increase on our dashboard, it means an actual live person has dug into their wallet and pulled out their credit card and paid money for our words. Whether they're in the United States, Japan, Germany, United Kingdom, or Canada, they're taking a chance on our books. It really is a privilege to be an author. So, in honor of the season, why not rename your dashboard – your Gratitude Dashboard, and fire some positive energy back toward it the next time you see a new sale or borrow. We'd be nowhere without the readers who support us.
I wish you and yours a happy holiday season and a special thank you to all those readers who have taken a chance on reading an unknown author's book.