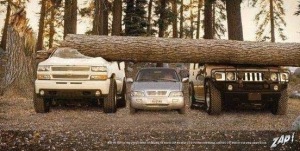 Six months ago, I wrote a post about what I would do if I was starting over as an indie publisher. One of the things I said I would do was to consider writing shorter. I'd like to expand on that.
First, I love to read short stories. I grew up reading O. Henry, Mark Twain, James Thurber. As an adult, each new Stephen King short story collection has been must reading. With the popularity of eReaders today, the lines are now blurred of what a novel, a novella, and a short story are in the minds of our readers. They all weigh the same on a Kindle. I markedly promote my shorter works as short stories to avoid a rash of "It was too short" reviews, but I notice that a number of reviewers just refer to them as "books."
Like most writers, I hang out in a lot of writers' groups – message boards, public and private Facebook groups, etc. When I make a new friend in these groups, I do what most of us do – I go and check out their books. I like to see how many titles they have, how they are selling, what their covers look like, and read the "Look Inside" from several titles. It's not stalking if you're friends, right?
When authors message me, one of their first comments often is, "Wow, you've got a lot of books out." That makes me happy, because I think that's a great impression to give someone, be it a fellow writer or a reader. In reality, I don't have all that many books out for one simple reason: I'm kind of a slow writer. I got one and a half books done last year. This year, I'm shooting for three, but that's counting the one that I half-finished last year.
In truth, I only have four relatively full-length books available. But, if you search my name on Amazon, there are eighteen titles listed there. That's because I write short stories and have gotten in the habit of publishing my novels as serials before bundling them all together into the finished product.
Why? Let's talk about that strategy. Why break a novel up into five or six shorter pieces and publish them before putting out the full novel? It's not a cash grab. I do a little better than break even on each episode, but by the time I pay for editing and a cover for each one and sell them for $.99, I'm not making a ton until I bundle them altogether. I do it for three reasons – to make my readers happy, to grow my title backlist, and to stimulate the Amazon algorithms. Instead of six or eight months of silence about my writing, followed by a big push when the novel comes out, I give myself six chances to talk about a new episode coming. I've also found that each new release has a stimulating impact on the rest of my backlist. Not to mention it has that "Hey, he's got a lot of stuff out," effect that I touched on earlier. I think of these serial entries as something I can do to keep my readers interested and involved in my writing in between novels. If I was Elle Casey, publishing a new book every six weeks or so, this would be an unnecessary strategy. Like most of us, though, I'm not capable of that kind of output.
Standalone short stories bring the same benefits, but the stand-alones have other benefits, too. I tend to write all over the place; I have two memoirs, but I also have titles that can be classified as fantasy, romance, horror, and thriller. Writing short stories in these varying genres may not help me sell a lot more, but it goes a long ways to helping me to figure out what I enjoy writing and where my strengths are.
Plus, some ideas are like the wild-child girlfriend or bad-boy boyfriend. They're great to spend a few days or a week with, but I wouldn't want to marry them. A short story is a vacation fling, while a novel is a long-term commitment. If it turns out you can't get them out of your head after you've written them, that's probably a good sign. Two years ago, I realized I wasn't going to have anything new for my readers for December, so I wrote a short story called Second Chance Christmas, thinking it was a standalone. It sold well, I got a lot of email about it, so the two main characters, Elizabeth and Steve, got a second chance of their own and they starred in four other novellas that I eventually grouped together as a novel called Second Chance Love. My readers and I have grown so fond of them, I am spinning off a series of cozy mysteries in 2016. I never would have started any of this without that first little short story.
One other benefit is that once you get enough standalone short stories, you can always bundle them together into a collection. I will be publishing my first this spring, consisting of already published stories mixed with new ones written just for the collection.
The next time you breathe a sigh of relief for having finished another novel, maybe give life to one of those smaller ideas that nips around your subconscious. The more short stories I write, the more ideas I find lining up to take their place. I bet you will, too.