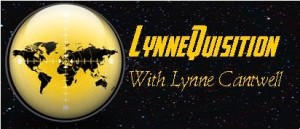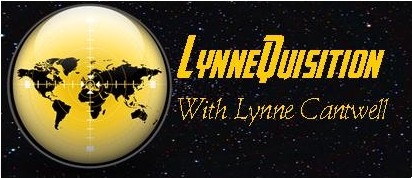 You may have seen the "Vine Voice" tag on reviews around Amazon's website, and wondered what it meant. Here to help us figure it out is Mystery Reviewer, who participates in the Vine Voice program. He has agreed to take a seat in the comfy chair while I ask him a few questions. (He thinks he's safe because he doesn't review many books, but just in case, he wishes to remain anonymous…)
Mystery Reviewer (MR), how does the Vine program work, and how did you get into it?

MR: Many years ago I received an email invite from Amazon about the Vine program. I am not sure how I was selected other than I suspect that since I had written a few reviews, maybe they saw something there they liked. When I first joined the program, on the third Thursday of every month at 12:00pm PT, Amazon would issue a "newsletter" that had a list of items that could be chosen. It was first-come, first-served and a complete free-for-all. You could usually pick two or three items at most for review. Then there was no deadline for the reviews.
Recently, the program has changed, eliminating the monthly newsletter. Instead, your account has a queue of items that appear at random without notice. You can have up to five items unreviewed ("checked out" in Amazon terms) and you have 30 days to complete the review. If you don't complete the review within 30 days, no matter how many items you have checked out, you cannot choose anymore. The items don't seem to be targeted in any particular way that anyone can figure out. One new aspect to the program was that in the past, the items were still the property of Amazon or whoever provided the sample. Vine members were not allowed to transfer or sell any of the items and were allowed to just dispose of them after six months. It seems the IRS wasn't happy with this – so now after six months, ownership transfers to the Viner and Amazon will be sending all members a 1099. Now each item has an "estimated tax value" associated with it. No one knows what the true value will end up being.
Lynne: Have you ever reviewed things that weren't on your list?
MR: I still review products that I buy myself, and I've reviewed products on rare occasion that I've been sent. I get a ton of emails, mostly from Chinese sellers in Amazon's marketplace, asking for reviews. I might accept 1 out of 100. Most of them seem to be thinly veiled sales pitches, like $1 discount for a review!
Lynne: Imagine that. So what's the best way to approach a reviewer at Amazon to ask about reviewing their product?
MR: Your best bet would be to email the reviewer offering to send the product for free. I think that feels like the most honest approach, though some reviewers might think it could be a phishing scam to send who knows what. Second, and probably what I see most, are 100% off coupon offers. Sellers want to see that "Verified Purchase" label with reviews. The way not to do it is what I see 99% of the time: a small discount in return for a review. To me, this just seems like they're trying to sell the product and being scammy about it. Mostly these offers come from Chinese Amazon Marketplace sellers. The emails are horribly written. I must get 20-30 a day.
Lynne: Any other examples of bad etiquette you can think of?
MR: Very bad etiquette is sending a mass email asking for review with the whole list cc'd. Then these reply-all "take me off this list" wars happen and I end up getting hundreds of emails. It's the worst.
Lynne: I hear you. Reply-all abuse got so bad at my day job that our tech people moved the button to the opposite side of the Outlook toolbar, so people really have to think about using it. But I digress. How can authors find Vine reviewers who actually review books? Is there a list somewhere?
MR: I am not sure about that. I know there must be something somewhere scraping email addresses and making mailing lists because I seem to be on all of them. You'd probably just have to go through the top reviewers one-by-one and see what people are reviewing. Personally, I don't review books through Vine because of the deadlines. I want to read a book and enjoy it without a deadline.
Lynne: Ah, a man who reads for enjoyment. You sound like our kind of people! Thanks for stopping by, Mystery Reviewer, and I promise I won't pester you to review any of my books.