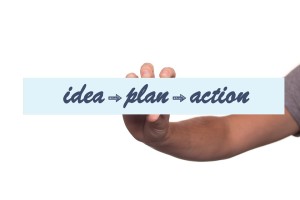 One of the hardest things about being an indie author is learning the business side of writing. You can be the best writer in the world, but if you can't figure out a way to sell books and maintain those sales, then it's going to be really hard to turn your talent into a career.
I've been published for just over four years now. I have over twenty books under my belt and I still have so much to learn. Over the past few months, I've set aside some time to really get my head around the business side of writing. I've somehow managed to wing it this far, but 2015 was a rough year for sales and I need to up my game.
So, this month, I decided to take the time to write up a proper business plan. I have found the task challenging, but also insightful. I hope it will keep me on track as I attempt to make 2016 my best year yet.
I based my business plan on three blog posts I read by a best-selling indie author, Denise Grover Swank. She was kind enough to break down her business plan into three helpful articles and I followed each step, creating a Melissa Pearl business plan.
I'm really excited to see how this will impact my year. Will it make a difference? Will I be more successful because I have a well thought-out plan? I guess that will remain to be seen. All I know for sure is that doing this task has taught me so much and really made me think about what I want to achieve as an author, and the steps I need to take.
Having to really think about each part of the business plan forced me to consider exactly who my target audience is, who I can specifically advertise to when I'm trying to push my new releases. It helped me to think more precisely about my budget and what I should be allocating for the business side of things (not just editors and cover designers), plus what I hope to earn. I was able to sit back and tweak my budget so that I'm spending sensible amounts on the things that work and not wasting money on marketing tricks that don't. My financial predictions helped me figure out the kind of profit I might make and I know which months I can spend a little more and which months I need to restrict my expenditures. I mapped out a really specific release schedule spanning all of 2016. I know exactly what I'm publishing this year and what steps I need to take to reach my deadlines on time. So far, I'm on track.
Now, you never know what life is going to throw at you. My writing schedule and financial plan may end up looking nothing like the original by the end of the year, but it has been great to plan ahead, set some specific goals and see what I can achieve.