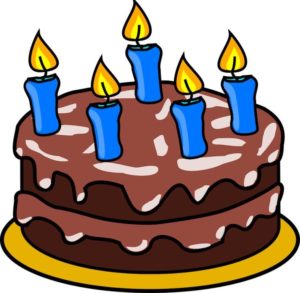 Five years ago, I was knocking around in a Facebook group that no longer exists, talking about self-publishing with some authors who wrote for this new website called Indies Unlimited. I really didn't know what to think about it all then. My first novel had just been published, and I was considering putting out the next one myself, but the whole process sounded terrifying.
My impressions of self-publishing came from the old vanity press days. You'd fork out hundreds of dollars and have an actual printer print your actual book on an actual big giant machine with plates and ink and dudes in coveralls, and you'd learn fun new terms like "negative registration" and "work-and-turn" and "bluelines." You'd haul up to their loading dock, accept your order, and hundreds of books would then sit in your garage while you hoped they wouldn't get ruined by a flood or a family of nesting raccoons.
Meanwhile, you'd throw a few books in the trunk of your car and drive around town hoping some kind store owner would take pity on you and display a copy in the window.
That just covered the mechanics. The stigma was an even greater hurdle to my fledgling dreams. Back then, "vanity press" was said in a whisper at writing conferences like the older folks used to mumble "the big c." Everyone knew what it meant. It meant that New York didn't want your book and you were too deluded to accept reality.
But I didn't realize that the times, they were a-changing. I didn't realize that self-publishing, for many authors, was becoming a first choice, not a last resort, and that the bar of quality was rising higher. And, more importantly, I learned that wouldn't have to go it alone. Even before I signed on as an IU minion and got my official gruel bowl and my seat around the coal stove, K.S. Brooks and those very helpful people in that now-defunct Facebook group were sharing information with me. They gave me links to articles about how to get started. Kat had written great tutorials like how to use Google Alerts and why-didn't-I think-of-that articles on how to make my book descriptions shine. I learned how to format my manuscript, how to set up my social media empire, how to wrangle Amazon's tools to make my books more visible, how to put those not-so-awesome reviews into perspective. It was basically an entire education on how to do everything self-publishing related on the cheap and easy and still look like a pro. Every time I read a new article, some new synapses in my brain fired up, and I was getting more and more excited about my impending independence.
I'd finally found a light in that very dark tunnel. Not only did I feel empowered to self-publish my own work, and keep doing it, I met a ton of smart, talented, funny people, all pursuing their independent publishing dreams. I've formed some great friendships and professional partnerships here, and I still keep in touch. I love that not only do we get to help other authors start their own journeys, or learn how to do things better, but we also help each other. And for all of that, I'm grateful.
Thank you, Indies Unlimited, for five amazing years. Here's to many, many more.