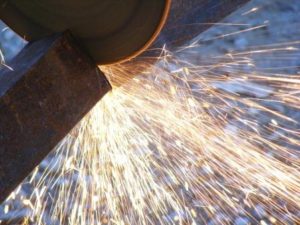 So you've poured your life's blood onto the paper and you've got a book you think is good. What's your next step? Most likely, finding an editor. Lucky for you, IU has an extensive list of steps you could take and ways you can find the help and support you need. But giving your "child" over to an editor is a scary prospect. What if they don't like it? What if they say you're no good? I know; been there, done that. You've put your heart and soul into this and now you're going to hand it over to someone who might well tear it to shreds. It's frightening. But necessary.  Here are a few things to remember that might make it a little easier for you.
Writing, like all art, is subjective. There is no one right way to do it, no one wrong way. Sure, we have rules and guidelines, but those are usually "big picture" issues like story arc and pacing, or "small stuff," like commas and semi-colons. In between there's a lot of latitude. Not only that, but you are allowed to break the rules if you know how and why, and if the story demands it. And, because it's so subjective, what one person loves another may hate. Tattoo that to your forehead so you can keep it firmly in mind.
Now, that said, it is the editor's job to hunt down and root out anything and everything that might be "wrong" with your manuscript. When I am editing for a client, I am looking for anything that might pop me out of the story, whether it's typos or unrealistic dialog or bad pacing or an undeveloped story line. And I am going to tell you what I've found and why it's bad and what would be better. Occasionally, I may highlight a line or a paragraph and say it's really good, but that's rare. Ninety-nine percent of the time, I'm focusing on the bad things, because those are the things that need to be fixed, that can be fixed.
Some find this crushing. I'm hurting their feelings. You know what? Sorry, but my job is not to stroke your ego; that's your mother's job. My job is to help make your book the best that it can be. My job is to find all those things that might annoy or confuse readers before the readers see it. Just think of it this way: would you rather I find the errors before you publish, when I can let you know about them in a private e-mail, or would you rather the readers find them after you publish, when they can post horrible reviews for the entire world to see? Yeah, I thought so. And just in case you're thinking, well, that's fine for you, but what about the poor author? Guess what? I am an author, and when I send out a new book to beta readers, I fully expect them to respond the exact same way. I tell them to do their worst, give me every bit of bad news they've got. I don't care how small a nit-pick it is, I want to hear it. I want to know what turns them off. I want to know what pops them out of the story. And I want to know before I publish.
Also, if you're wondering, I'm not immune to having my feelings hurt. Once, ages ago, I sent off a hard copy manuscript (this was back in the dark ages) to a publisher, which they read and returned to me, thanks but no thanks. Okay, fine, but as I was thumbing through the ms, I found a page of notes apparently left there by the reader. Those notes very bluntly but very thoroughly eviscerated my book. It was like having a knife stuck into my heart, then twisted just for good measure. I was devastated.
What did I do? Well, I curled up into a fetal position and felt sorry for myself for about three days, then came back to it to figure out what to do. And I did figure it out. The funny thing is, now I don't even remember which book that was, I don't remember what the reader's notes said, and I don't remember twisting myself into knots to accommodate the opinions therein.  All I know is I've published every book I've ever written, happily so, and I've grown a fairly thick skin in the process.
You will, too.
So what is my advice to you? Here it is in a nutshell:
Got negative feedback? First thing is to distance yourself. Put it away for a few days, try not to obsess over it (I know, easier said than done), and just let it sit. When you're gripped by the talons of raw emotions, you're likely to do one of two things: (1) angrily reject every suggestion made by the editor; after all, s/he doesn't know you, doesn't know your book, your characters. This reader person doesn't know Jack and you're not going to do anything they say you should. Or, conversely, (2) in the throes of shredded self-confidence, you decide you know nothing and this editor knows all and you agree to make every change they suggest, even when doing so feels like you're dying inside.  Don't. Allow yourself to go through all the rollercoaster emotions that the feedback has induced but, for now, don't decide anything.
Done? Okay, good. Now, and only now, go back to the feedback and consider it all seriously. When I say consider it, I don't mean accept it or reject it unreservedly. I mean just that: consider it. Take the suggestions and lay it over your story like a map of translucent oilskin. Does it fit? Does it match up with your characters? Does it align with your vision? If so, think about making changes. If not, don't.
Always remember: you are the final authority. Only you know what story you are telling and how you want to tell it. Only you know your characters, how they feel, how they think, how they act. If you're going to write with authenticity, everything — and I mean everything — must serve the story. And only you can determine that.
Don't forget that the process of editing is for your benefit. It's the grindstone that grinds down the burrs of your story, that flakes away the flaws, and reveals the beauty underneath. It's the polishing that will bring your story to a bright, sparkling shine. Yes, it can be painful, but once you've got the book you really want, the book you meant to write, it's all worth it.