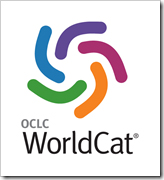 Indie authors and publishers think a lot about getting books into libraries. I'm not sure why. Maybe it's a rite of passage, or a holdover of the older, traditional publishing industry. Or maybe, as in my case, it's the awkward silence when asked, "Can I check out your book from the library?" Real books are in libraries. Right? As Melissa Bowersock and Laurie Boris explained,  there are a couple of avenues for getting indie eBooks into libraries, but what about paperbacks?
When my first book was initially published by a small indie company in Washington, I excitedly shared the news with friends in my hometown. More than once the response was something along the lines of, "Oh, that's wonderful! Can I get it at the library?"
Never anticipating a problem, I dropped by my local library, book in hand, to ask. I was told to leave it at the reference desk and the librarian would call me when she was able. About two weeks later, she called.
"I'm sorry, Mrs. Clayton. We can't keep your book, because it's listed in neither the Library of Congress, nor WorldCat. We only take books already listed in one of the two. We have so many local authors bringing us books, we just don't have time to add books to the databases ourselves. Would you like to donate it to our used bookstore?"
Well, that was embarrassing. I'd heard of the Library of Congress (R.J. Crayton tells us about a relatively new development regarding the Library of Congress here, my experience was back in 2010, and that option wasn't available to indies then), but I was unfamiliar with WorldCat Library, so I did some research.
WorldCat Library is "the world's largest network of library content and services. WorldCat libraries are dedicated to providing access to their resources on the Web, where most people start their search for information."
Okay, cool. But how would I get my book there? Turns out I couldn't. Only libraries could enter my book, using a "valid library membership."
I was running in circles. Libraries wouldn't enter my indie book into WorldCat, and they wouldn't accept my book until it was entered.
Friends volunteered to ask my library to order the book, believing if patrons requested it, it would be ordered.
That didn't work. Next option.
Now, I'm not a librarian, I don't play one on T.V., and I didn't stay at a Holiday Inn Express last night. I'm just working off what I was told by not one, but two central Florida librarians. Which led me to wonder….
What if (upon leaving my publisher and self-publishing) I sent the new edition to libraries in places that were significant in the storyline of my book? It was a longshot, but I decided to try it. My first book series is set deep in the heart of Appalachia. I sent a copy, a news release, and a cover letter to Cabell County Public Library in West Virginia. It took some time (as in months and months), but surprisingly, it worked. The book was eventually available at libraries in West Virginia, Virginia, and Ohio. As the years have gone by, it's also become available in libraries in Iowa, Illinois, Texas, Florida, California, Oregon, and Washington. You can see if your paperbacks are in libraries by checking here.
I've done this with each book since, and at this time all but one of my paperbacks is available in multiple libraries. If just one library adds it into the database – according to the librarians I spoke with back in 2010 – other libraries are much more willing to accept it.
A helpful hint:  Once a book has been added to the WorldCat database, it's assigned an Online Computer Library Center control number (OCLC). You'll find the number by scrolling down the book page on the WorldCat site.
Library of Congress Control Numbers are typically entered on the copyright page. Why not add the OCLC number to the same place? That way, when a friend or relative asks if they can get your book at their local library, you can send the library a copy and they'll immediately be able to see that yes, it is in the WorldCat database.
I realize not everyone wants to go to the trouble or expense of mailing out books in hopes some kind librarian will take the time to add it to the database. I also know some authors would prefer their books not be in a library, because, the argument goes, then people won't buy it, they'll only rent it. My thinking is that the more eyes on the book, the more word of mouth there will be, and the more books I'll sell. I can't prove that, but that's my thought process.
At any rate, it's just one more tool to stick in the indie author toolbox as we continue to blaze the trail of indie publishing.