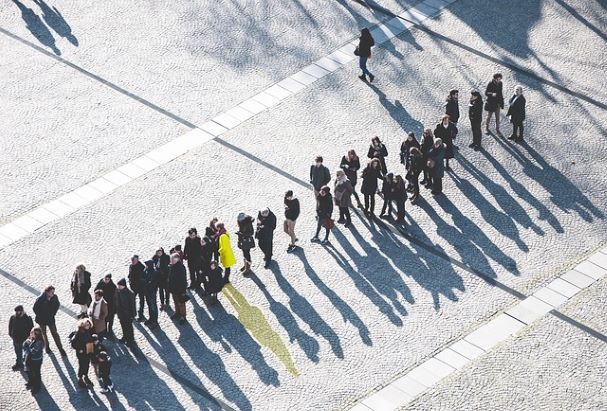 Ah yes, the question that so many of us toss and turn at night trying to answer: How do I get more subscribers for my newsletter? We've figured out how to use Mailerlite or Mailchimp of some other mail delivery service, now how do we find readers who want to hear from us? Here are a few ways the IU staff builds their subscriber lists.
1.       Participate in a Bookfunnel giveaway. These guys have become the most efficient way to give away books and build your list of subscribers. After uploading your book into their system, check out their list of multi-author giveaway promotions. These are free to join (although Bookfunnel does have a monthly or yearly fee). Join a giveaway (or create your own), and offer one of your books for free. Each of the authors promotes the giveaway on social media and by sending out a newsletter. The cumulative effect means your book is visible to lots and lots of readers. And, if they download your book (and you've set your giveaway to mandatory opt-in), you receive the reader's email address in return. It depends on genre, but typically you'll add hundreds of subscribers by participating in a giveaway. Again, Bookfunnel is a paid service. We've found that the best value is the $100/year plan.
2.       Booksweeps is also known as Ryan Zee's list-building service. Although we've found that they're not quite as effective as they were twelve months ago, it's still a good way to build your list. Cost of participating in a promotion is approximately $60, but check for discounts. They often offer a price reduction. The promotion is a multi-author contest where you only have to give away one book to each of their (usually three) winners, although there is an option to give away a book to all entrants. If you're leery of giving away your book to hundreds of readers (Bookfunnel, etc.), this might be a better alternative for you. The prize is usually an eReader and a copy of all of the promoted books. Again, you are required to promote the contest in a newsletter and using social media.
3.       While most people think of Voracious Readers Only as more review-oriented, their program helps build newsletter lists. Our Melissa Bowersock is enrolled in their Evergreen Program (a paid service), and had this to say late in 2018: "The real benefit is the constant exposure to new readers. Every day I get a couple of opt-ins to my author newsletter, which means every day a couple more people are looking at my book AND opting to be on my mailing list: 88 out of the last 30 days." Just this week, Melissa said, "I'm still getting roughly 1 new subscriber a day from that. I'm over 600 now." You can read Melissa's article on Voracious Readers Only here.
4.       Melinda Clayton used a combination of an Amazon giveaway and a YouTube video to build her list. She said, "So how did I do? … I doubled the number of subscribers I had to my newsletter." You can read about how Melinda did that here, and it cost her nothing.
5.       Create a free drawing using Rafflecopter. This is pricier and requires you to promote the drawing yourself. Their system is very easy to use. You offer a prize, and readers can enter by signing up for your mailing list. Cost for their list-building plan is $43 per month, plus you need to purchase a prize for the winner. Then, you need to promote the draw again on social media and by sending out a newsletter. There is an upgrade where you can add a "Refer a Friend" option. Then, your existing subscribers can enter and if they refer a friend they gain additional entries. There is an additional cost to use this feature. Results vary on how hard you promote this, but if you offer a desirable prize (usually an eReader), you can again gain hundreds of new subscribers.
6.       Prolific Works, formerly called Instafreebie, is similar to Bookfunnel. Prolific Works offers both free and paid options for authors that allow you to give away copies of your books, and they offer multi-author giveaways. Unfortunately, we've found that their giveaways aren't as effective as they were previously. Most of their group giveaways are not mandatory opt-in situations, so when the reader participates, he or she can take a copy of your book for free without providing an email address. There are still a few offered that are mandatory opt-in situations, but Prolific Works will not promote these on their site. We've found that the number of subscribers you'll gain is less than any of the above options.
That's what the IU staff is doing… What's working for you?