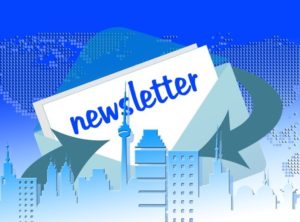 Last month I talked about using InstaFreebie to build an author mailing list. This month, I thought I'd discuss finding a mailing list service to meet authors' needs.
While authors could just send newsletters from their personal email addresses, most don't. Generally, personal email companies frown upon their members sending massive amounts of email to people, and will sometimes suspend the account for being a spammer. So, people tend to go with mailing services. In addition to allowing an author not to be labeled a spammer, mailing services provide a wealth of data about the emails sent. They tell the sender whether the emails were opened, which links were clicked, and who unsubscribed.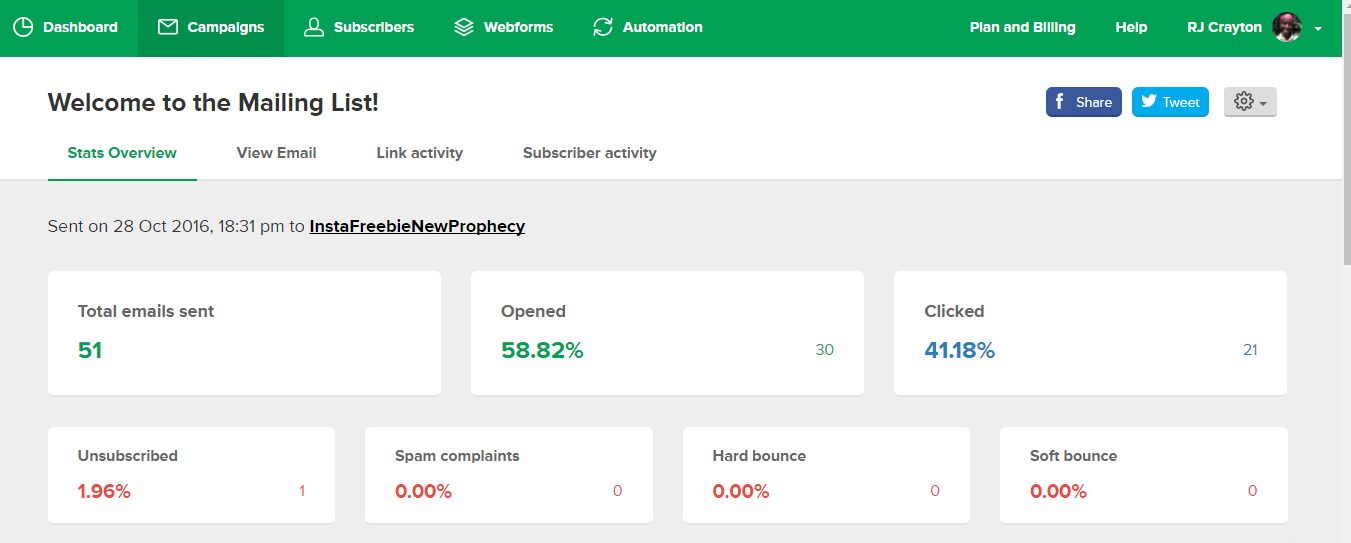 This can be helpful in tailoring newsletter content or offering special deals to the most engaged fans.
There are a bevy of mailing services out there to choose from. Many authors start their newsletter using MailChimp because it's FREE (woo-hoo!) for up to 2,000 subscribers. For a new author just starting out, I'd recommend starting a newsletter with a service that offers some level of free use, just to get a sense of how it works.
As an author's mailing list grows, authors may find they want a service that better aligns with their current needs (be that subscribers, budget, list management, or other things). I started off using MailChimp, but as my list grew, the cost became a factor. MailChimp goes from no cost monthly to $30 monthly for more than 2,000 subscribers. I asked other authors who was using what, and came up with a list of half a dozen sites that are used frequently by the author community. All of these have online newsletter templates to build professional-looking newsletters, the ability to segment lists, and other standard features.
MailerLite. By far, this service is the cheapest for more than 2,000 subscribers. It has a lot of templates for signup forms and landing pages to lure subscribers to the newsletter. It is free for up to 1,000 subscribers, and pricing starts at $10 per month for 1,001-2,500 subscribers. (Pricing info https://www.mailerlite.com/pricing)
MailChimp. This one is fairly easy to use, once a person figures out where everything is. It offers automated email messages sent to subscribers, and it's got templates for sign-up forms. MailChimp is free for up to 2,000 subscribers. After 2,000 subscribers, costs start at $30 per month. (Pricing info https://mailchimp.com/pricing/)
MadMimi. I've heard very positive things about MadMimi and many of the author newsletters I receive actually use MadMimi. MadMimi doesn't have any free plans, but they state very clearly that users can ask for a refund if they're not satisfied. The plans start at $10 for up to 500 subscribers (for comparison to the earlier two plans, 2,500 subscribers cost $16 per month). (Pricing info https://madmimi.com/service_agreements/choose_plan)
AWeber. This is also used by a decent number of author mailing lists. In addition to the standard features of the typical mailing service, it's also got a library of stock images to use in emails. AWeber offers a one-month free trial. Pricing starts at $19 per month for up to 500 subscribers (for comparison, $29 per month for up to 2,500 subscribers). (Pricing info http://www.aweber.com/pricing.htm)
Robly. This service is similar to the others in that it offers all the standard features expected in a mailing service. It has a 14-day free trial. Its base plan, which has some limits with images, starts at $15 per month for up to 2,500 subscribers. (Pricing Info https://www.robly.com/pricing)
Constant Contact. This is similar to other services. It comes with a 60-day free trial so authors can test the waters. It's been around for a long time and Jim Devitt mentioned his preference for it here. It is $40 per month for up to 2,500 subscribers. (Pricing info https://www.constantcontact.com/pricing)
There are actually some cheaper alternatives for sending out newsletters for those who understand programming and email inner workings. It's called a "transactional email" service. Those services allow people to send a huge number of emails really cheaply. They're designed for emails involving transactions (say, a thank you email after you order a product). They are not intended for newsletters, but can be used for sending them. Transaction email services tend to work best for those who understand the technology. I found several of these services online, and their costs are as low as $8 a month to send 40,000 emails. The previous email services I mentioned based costs on the number of subscribers on the list with unlimited sending capability (so an author may have 2,500 subscribers and send emails 10 times a month, for a total of 25,000 emails sent). With transactional email services, they are based solely on the number of emails sent. Some transactional email companies include: Sendinblue [https://www.sendinblue.com/pricing/], SendGrid [https://sendgrid.com/pricing/], MailJet [https://www.mailjet.com/pricing_v3] and MailGun [http://www.mailgun.com/pricing].
After reading about transactional email services, I didn't feel entirely comfortable that I knew how best to use them, but thought I'd mention them, in case these types of services appealed to some authors. I hope this offered a good overview of what's out there. Happy hunting in finding a service that fits with your price and needs.