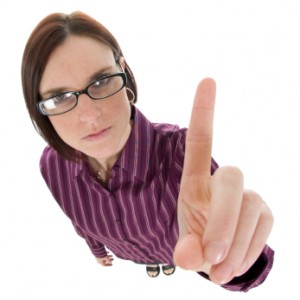 When you're getting ready to release a new title, it might seem handy to hop onto CreateSpace first to craft your print version and then hit the big magic button allowing them to format your e-book. Automation is more awesome than videos of tap-dancing kittens, right? Um, in this case, not so much. Allowing CreateSpace to make an e-book out of your print version is asking for trouble, and here's why.
When you format an e-book directly from the word processing document you used to prepare your final manuscript, you have a good measure of control. Or as much control as you can have over a process in which the user can modify the appearance of the product and you're trying to satisfy the quirks of a multitude of e-reading devices. If you choose to do your own formatting, and follow the guidelines supplied by your online retailer, you can prepare that document for upload to Amazon or a spin through Smashwords' meatgrinder with tidy results and few if any formatting errors. (The Smashwords style guide is particularly user friendly, or see Melinda Clayton's tutorial on how to use the "nuclear" option to zap weird coding errors out of your document.)
When you select CreateSpace's equivalent of "you want fries with that?" and ask it to make an e-book, you're going in blind. If you've loaded up a Microsoft Word document to create your print book, know that Word is notorious for making ugly, ugly code. If you think that's ugly, you should see what CreateSpace can do to a PDF. A PDF is fine for your print book, but it's about the most unworkable file when it comes to e-book conversion and can cause problems with text reflow, among other things. Couple file conversion problems with choices you might have made in the print book process–cheating a few lines here and there to make the pagination fall better, adding blank pages to start new chapters on a right-hand page, adding drop caps, using scene separators with odd fonts and dingbats—and you could be looking at an e-book full of formatting errors and wacky characters. Definitely not as amusing as tap-dancing kittens.
Best practice that I've found is to make the word processing document e-book ready first. Then copy and paste into a CreateSpace template, tinkering around as you go through to paginate, set up chapter headings and folios (headers/footers with page number, author name, title of book) to your preference.
Even doing this, it's a good idea to check out that final product (especially the epub version) before you tell your fans that your shiny new title is available.