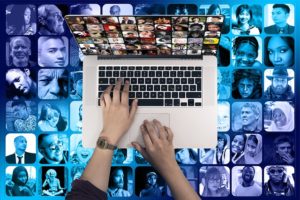 Most advice for writers includes the concept of building an email list to forge a relationship with readers and to promote future releases. If you go to most author websites, there is typically some mechanism to join their email list. However, if you're on the email list of hundreds of novelists (like I am), you'd be shocked at how seldom writers make contact. Most readers would be lucky to get one or two emails a year from an author (at best).
Ironically, it seems as if most novelists just don't know what to write when it comes to contacting their list. Many resort to writing about writing (yawn) or sharing too much about things unrelated to their work (politics, their kids, their health problems, etc.) — neither of which are of much interest to most readers.
So, what kind of information should you send to your email list in order to nurture those relationships to sell more copies of your next novel and your backlist?
Here are some ideas… Continue reading "18 Tips for Authors to Build Relationships with Email Subscribers"