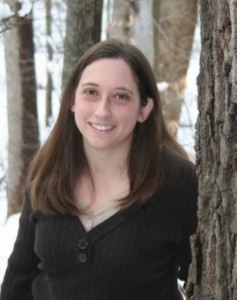 With the surge in self-publishing over the past couple years, aided and abetted by e-readers, the industry has shifted considerably. The "middle-man," or at least one of them, has been judiciously removed from the buying chain. Within the entertainment world it is now a phenomenon, not just a trend. It happened with iTunes® in the music industry  and with Netflix®  in the movie industry.  It was just a matter of time before it happened with books.
But with publishing now available to virtually anyone with a computer, has the quality of what we find out there been downgraded? Any book review blogger will say yes. Most Kindle and Nook owners would probably say yes. Hell, I will say yes (but I'll say it hesitantly, and with my eyes downcast). With outstanding marketing, mediocre books will eventually top the charts, and with mediocre marketing, the outstanding books won't be far behind. But where does that leave the authors who struggle with marketing? Is it possible for sales to be increased merely by good reviews and word of mouth? I will say yes (and I'll say it loudly, with my chin held high).
But the keyword there is quality. As writers going it alone, how do we find quality? Here is how: by not going it alone. A few examples:
www.Meetup.com: Search for a critique group in your area.
www.BookCountry.com: Allows you to exchange reviews for reviews – you don't even need full novels to do so, it can just be writing samples.
www.Goodreads.com: Upload writing samples to your author page. You can solicit reviews through the groups you have joined.
Other online resources: www.critiquecircle.com, www.the-writers-craft.com, and www.critique.org.
In the midst of all this critiquing, hire an editor. A REAL editor—your mom, significant other, and best friend don't count. Here is how I did it:
1. Post a job on Craigslist. Mine looked like this:
Looking for editor/proofreader experienced in editing fiction. I have a 274 page (double-spaced), 80,000 word novel that is complete and ready to market after editing. Looking for grammar corrections, word choice suggestions, spelling corrections and possible plot, characterization and technique suggestions. Must be a native English speaker. My book is a fantasy novel and does contain romantic, sexual content – therefore you must provide proof of age. I will ask for a resume listing editing experience and I will ask for three references. I will send you a five page excerpt from my book so you can determine the quality and provide a cost and deadline quote. I may ask for you to edit the five pages and send back as a sample of your work.
2. You will probably get hundreds of responses. Choose 10 frontrunners and send them a sample of your work. Ask them to edit it for free.
3. Pick one (or even two) from there.
I lucked out. I came across an editor who works with a well-established publishing company; she was freelancing on the side. My 80,000 word novel cost me only $130 for editing, and she had it done within a few weeks. Not all Craigslist experiences go this smoothly, but it is worth a try!
Another option might be to seek out editors who work with agents and/or publishers and ask if they freelance, or if they can recommend other editors.
After you get your work edited – get it critiqued by peers some more. And by the way, don't be shy about getting your elevator speeches, blurbs, query letters, and author bios edited and critiqued. These are just as important to your sales as the content of your book, if not more so.
The entire editing/critiquing stage of your work will probably take months. Don't be in a rush to put it on the market, the market will still be there when you are done editing. Well, maybe not after December 2012…
If you'd like more tips on writing and self-publishing, visit Terra's blog or follow her on Twitter. Be sure to check out her contemporary eco-fantasy, "Water" and her vampire short story, "Gleaming White."