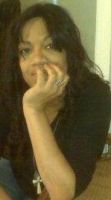 What Every Well Dressed Author Should Know About Scams by Ey Wade
1. Scams, like dogs pooping on the sidewalk, happen. 2. Either you walk around it or right in.
Okay, I may not be an expert, but I am a writer who at one time stepped in and fell head first into a pile of….scam. Scams are everywhere from signing with unscrupulous agents, entering contests, to finding a publishing company. The funny thing is you never smell the problem until you step in it.
I would like to share an experience. My first mistake was in choosing what I believed to be a legitimate agent. He didn't charge me money and we had a contract, two characteristics of a good agent. The problem I later found out was the agent was as much a newbie in publication as I was. In my ignorance (I'll blame it on the fact I was a single parent in dire need of funds) I listened to his advice and was directed away from an editor at Ballantine (Stupid, I know, right.) because I didn't do my research into the company. I had no idea who Ballantine was and when Publish America was put in front of me with all accolades, I ran to them. Needless to say, that is a nail in my brain I cannot remove. What I did do, after much drama with a company called Publish America, was demand my contract and rights be returned and I am now on my own as an Indie Author.
Publish America as do some other companies; advertise themselves as a traditional publishing company because they pay the author 'royalties'. Print on demand is fine, but not when a paperback's retail price is set extremely high. The amount of monies the author has to spend on buying their own books to sell and not receive any royalty, or the fact they have to pay to be a part of each new advertising scheme supersedes the royalty. The bottom line is, if you are paying a publishing house for every little thing, you are being scammed. Read Evaluating Small Press on the SFWA website. Please do your research. Below I list two companies where I find their advice invaluable to help you walk around the pile of scam, Writer Beware and Predators & Editors.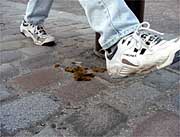 For all of you who do not believe Publish America or many other small presses are not scammers, I urge visit the Science Fiction and Fantasy Writers of America website where a full page is dedicated to the potential mishaps and what to look out for when dealing with SMALL PRESSES. For further information dig through the pages of the Writer Beware blog site  especially to read the post on Precautions for Small Press Authors. There you will find information on literally every publishing company, literary agency, and contest on the web designed to keep their hands in your pocket. Writer Beware has posted many articles advising would be authors how to steer away from Publish America and other disreputable agencies and representatives.
Before you sign with an agent or publishing company, I beseech you to go to  Preditors and Editors . It is a virtual 'background' check for companies and individuals.
The other night I bumped into a second potential scam. As an Independent author I have joined a few groups on Goodreads in order to market myself and my books. Well, someone asked a question about placing their book in contests. I was like, wow sounds awesome. Something I would want to do. Well Next Generation Indie Book Awards was mentioned. Me, as a leery keep as for a way from a pile of s…scam as possible immediately clicked on over to my favorite go to place- Writer Beware and found this article, woops. Even though this article is nearly three years old, the requirements remain the same. High entrance fees, time frame, etc.
I guess the summary to avoid a pile is to research every step of the way.