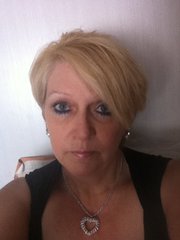 Reader/reviewer Sue Palmer is the founder and much-beloved administrator-in-chief of the Facebook group Book Junkies, my favorite hangout and refuge in the cyberworld.  I belong to several author groups, but the warm, fun and free-spirited atmosphere of Book Junkies keeps me always coming back for more.
Book Junkies membership consist of readers as well as authors. Though some promotion occurs, more often a philosophical issue or another member's question will generate a long and spirited discussion thread. The conversations are not always about books or writing.
Part of the zeitgeist of Book Junkies is that it provides an opportunity for authors to relate to each other and with readers and reviewers just as human beings. As Sue puts it, "I would like to think that Book Junkies is all about support, whatever the reason. Sometimes, a member may need help or advice, sometimes it is purely personal and they pop on the group for a chat. There is always someone around willing to give moral support."
The group has grown quickly from its inception in February 2011, its ranks swelling (at the time of this post) to 770 members. A big part of the reason for the success of this group has to do with the way Sue and her few deputies run things. The group is fun, friendly and helpful. Sue adds, "I am also very proud of how members respect each other. Another reason  the group stands out is that there aren't loads of rules to stick to and the members are always encouraged to put forward any ideas they may have."
Sue has only three other admins. "I do truly believe that this is an important factor in running the group. My admins were chosen with care and were watched for a while before they were asked to undertake the role. We have a very close friendship now and support each other with any decisions that have to be made. I maintain that as we think and behave like a unit behind the scenes, it reflects on the smooth running of the group," she says.
Sue was no rookie to administering a FB group—she had already started a Facebook music group. The idea for Book Junkies was born from a conversation she had with a friend. Sue (an avid reader) already had some indie authors on her friends list. She invited them to join the group, and things began to take shape quickly from there, with indie authors Chris Beck and Ed McNally taking early and prominent roles.
At first, the group grew fairly slowly. I joined in March, along with author Alex Canton, who is now one of the group admins.  As more authors and readers joined, a synergy built, and as Sue puts it, "things became quite lively,"  setting a precedent for the group's tone and direction.  Sue says, "We became a small community and it became a very good and fun place to be."
All the while, Sue scoured the Kindle pages and indie sites, chatting with people and inviting more new members. Each new member is hailed with greetings from several existing members when they join, a tradition that has  persisted even though the group is now quite large. New members are engaged, invited to talk about themselves, to post a sample chapter, fill out an author interview form so the other members can better know them, and to jump right in to any discussion. This has made the group increasingly popular.
Over the course of one weekend,  so many new members joined all at once, that Sue and Alex couldn't keep up. Sue says, "However, we did what we always do and sat down calmly and had a chat and decided we needed more help. That's when Annarita Guarnieri joined us, as admin."
As Book Junkies has grown, it has also developed different and specialized sub-groups.
Book Junkie Reviews is a page where we put reviews for members of BJ done by other members. This is Alex's page and he runs it very strictly and efficiently.
Book Junkie Discussions,  (a closed group) was created in order for members to hold a full length discussion on any topic, in a much quieter environment (as the main group can get very busy).
Book Junkie Betas is a group that was formed to help new authors starting out and also to give new beta readers guidelines on how to help the authors whilst undertaking a beta read.
The Book Junkie Stories and Excerpts display window is a page for promotion and preservation of docs.
Book Junkies also holds monthly group reads and discussion. This often involves several books at a time, and provides authors an opportunity to interact and answer questions from members who have read his or her book.
Group projects can also be started by members. Long-time member Helmy Kusuma headed up a flash fiction writing project that culminated in the publication of a collaborative work entitled, A Flash of Inspiration. This book contains stories from 22 author members of the Book Junkies.  Each story consists of a maximum of only 100 words.
Sue Palmer is charming and disarming by nature and has a self-deprecating way about her. Though the group has fairly wide boundaries, Sue has had to play the bouncer on very rare occasions, and she has always done that with skillful tact and diplomacy. When a troublemaker must be removed, Sue does it in such finesse that there is barely a ripple on the surface of the pond.
The sun never sets on the Book Junkie Empire as its members come from all across the globe. This is also reflected in the group admins. Sue Palmer is in the UK, Alex Canton-Dutaris is based in Panama, and Annarita Guarnieri, in Italy.
Sue says the biggest challenge for her was in the beginning. As sole admin, she felt she had to be around all the time just to keep things moving. It took almost all of her spare time. With sufficient help now, Sue takes great pleasure in the group, and has a sense of pride in the members and the convivial, lively, and supportive atmosphere. "I also love to see readers telling when they have read a book and enjoyed it by one of our authors and I love when the authors get good reviews. I like to see the banter …..Actually, I just love the group all round!" Sue says.
As for any specific future plans for Book Junkies, Sue says she just wants to keep the group happy and lively. That seems simple and perhaps it should be, but how often in life is the word consistent with the deed? Book Junkies is a rare and wonderful group. Many of the members deserve credit for keeping it that way, yet it would never have existed in the first place but for Sue Palmer.