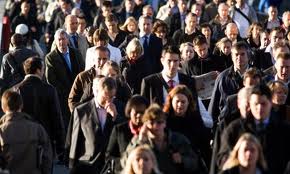 I was a teacher for a decade.  Not a traditional classroom teacher, a Reading/Writing Specialist.  I worked with kids who suffered from learning challenges.  I also worked with a lot of kids with life challenges – inner city youth primarily.  It was immensely rewarding and very hard. A few months ago, I was handed a medical condition that essentially ended my teaching career (Patulous Eustachian Tubes).  Suddenly, I couldn't teach to the best of my ability because all I could hear half the time was the sound of wind in my ears.  (A lot less romantic than wind in your hair.)  I don't do things that I can't do to the best of my ability…especially something as important as teaching.  So, I decided to give freelance writing a try (more than just fiction).  And I am currently figuring out how to make that work.  Time will tell.
One of the nice things about teaching is that the sartorial requirements aren't all that demanding.  Teachers are not generally fashion icons.  Most of the teachers I worked with wore wrinkled old clothes.  Men: wrinkled Dockers, frayed oxford shirt, ugly and garish tie.  Women: old, worn cotton dress or wrinkled slacks and a blouse.  The women tended to dress better than the men, but neither set the bar too high.  I pretty much stuck to Dickies work pants, a long sleeved dress shirt, and a sweater vest.  Occasionally, a tie.  This made sense for a lot of reasons.  A sweater vest is a good way to look kind of dressy and still be comfortable (and hide all the tea stains on your shirts).  Also, San Francisco gets chilly.
One of my colleagues and good friends, Pat, and I had a system.  See, he, like me, is not the kind of person who likes to say…shave on a regular basis…or wear different pants every day.  So, the system worked like this.  You had to maintain a balance.  If you were clean shaven, no tie required.  If you hadn't shaved in a month, better wear a tie and maybe even a sport coat.  Now, when you work with kids, you get sick a lot.  And, whether it makes sense or not – I think it does – the times I dressed the nicest were when I felt the worst.  If I had a sinus infection, I shaved AND wore a suit.  It got to the point where my students knew how good I felt by how I dressed.  Slovenly: feeling pretty good.  Snazzy: feeling like drinking a bottle of Nyquil and punching myself in the face.
You may be wondering at this point what this has to do with writing.  So, I will tell you.  I had a tangential revelation last night.  On Tuesday, I wrote a blog about the unfairness of people expecting a GOOD Indie novel for .99 cents.  I got a lot of thoughtful, kind messages that resulted in my raising the price back up to $3.99.  Idea being, if I think it is worth more than .99 cents, I should charge more.  And hopefully, readers will expect more from a $3.99 book.  And, I honestly believe I deliver.
So, last night I was thinking about the positives and negatives involved in freelancing and working from home.  There are a lot of both.  It is nice to have a fifteen step commute.  It is nice to be around my 3 year old daughter more often.  It is nice to use my own bathroom and eat lunch in my kitchen.  It is also hard.  Three year olds make a lot of noise.  We just moved and my office is currently filled with boxes, so I sit on the couch and try to ignore the noises around me.  It is also a little lonely.  I love my wife and my daughter, but they aren't writers (yet).  I think that is part of the reason writers love Facebook.  You need to be able to shoot the shit and blow off steam with your peers.
Now, I am actually going to get to the point.  I promise.  One of the things that I like the most about freelancing is that I wake up, pull on the pants and shirt I wore the day before (unless it has been three days, then I rotate), down a cup of Kefir, grab my laptop and possibly some tea, and start writing.  Shaving doesn't matter.  Showering doesn't matter.  Hell, sometimes I don't brush my teeth until noon.  It hadn't occurred to me until last night that perhaps I was doing myself a disservice.  Like dressing up when sick, I feel that I perform better when I look and feel my best.  So, why would I expect to do my best writing in a grungy old t-shirt and jeans, unshowered, with fuzzy teeth?  I violated my own system without even realizing it.
Once my office is set up, things will be a lot easier.  I will be "going to work".  I will hole myself up in there, close the door, and do my thing.  No more sitting on the couch lowering my sperm count with a blistering hot laptop.  No more distraction from the bristles that I have let go unshaven for too long.  I am going to change the way I approach my work day.  Even if I am working from home, I can look like a reputable human being.  I can shower and brush my teeth.  I may not wear a sweater vest and tie, but I can wear nicer clothes and look more 'professional'.  Because I think maybe, whether anyone sees me or not, it matters.  Even if writing isn't your day job, you might want to think about this.  Bunny slippers are great, but, if you're like me, your attire has a subconscious effect on the way you perform.  It might make the difference between a metaphor that glistens and one that merely gets the job done.  It might mean a few hundred more words.
People often comment that it must be great to work from home.  You don't even have to wear pants.  Bathrobes suffice.  Or do they?  When I am dressed for 'work', I feel better about myself.  When I feel better about myself, I do better work.  If this is going to be my job now, I can't afford to spend every day looking like I am hung over and homeless.  It is something worth thinking about.  If you want to write, do your writing the same courtesy you would do any other job.  Show up looking semi-presentable and use deodorant.  Your laptop will appreciate it.
*     *     *     *     *
JD Mader is the author of 'Joe Café' and a Contributing Author to IU. You can find more of JD's writing at his blog www.jdmader.com.
[subscribe2]