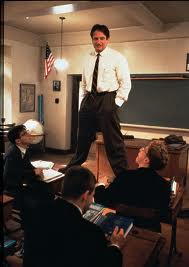 No one reads anymore. Kids are the worst offenders. Right? But why? I mean, I liked to read when I was a kid…so, what happened?  For six years, I was fortunate enough to work for a non-profit scholarship program in San Francisco. My teaching background was in reading remediation. I had grown accustomed to working with kids who were dealing with severe learning issues. Autistic kids. Kids with Central Auditory Processing Disorder. Kids with deep comprehension issues. I loved the challenge. It was a big change to work with kids who did not suffer from any diagnosable condition. These kids shared one common trait…they came from the poorest parts of San Francisco, the deepest recesses of the ghetto, and most of them read at about a second grade level. This is a problem if you are attending an exclusive Catholic High School.
So, that was the deal. The organization I worked for provided scholarships and money for uniforms. They exposed the students to cultural events such as art shows and plays. The program was still in its relative infancy when I was hired. There were boys and girls.   They were all either African American or Latino. And, don't get me wrong, some of them did well in school (mainly the girls), but many of them were slipping through the cracks. My job was to fill those cracks.
We started out at the boys' school exclusively. Me, and two other teachers. I was in charge, but I'm not really a "boss man" type. What this basically meant is that I worked longer hours and was accountable for the students' progress. It was a team effort. Soon, it was just me and my good friend Pat. We had many things in common. We were both musicians (he was far more successful in this regard than I…but I won't name-drop). We were both liberal. We were both amazed that after escaping high school once, we found ourselves back in a high school every day…bell shattering our lingering hangover dreams at 7:45 sharp. And not just any high school…one with crucifixes on the walls.
I am extremely tolerant of other people's religious and philosophical views. Believe what you want. That is what I always told my students. My friends were shocked that I was working in a place where all the kids wore uniforms and went to mass. In actuality, it was pretty damn cool. I may be an agnostic, but religion fascinates me. And, unlike in a public school, we could talk about it all we wanted. And we did, respectfully, many times.
The reason I am writing this has nothing to do with religion, though. I am merely trying to convey how bizarre it was that Pat and I found ourselves in this situation. It was odd, but it was an amazing opportunity.  We were not curriculum bound. We read the books we wanted to. We taught using the Socratic method. We did not teach so much as we discussed and guided. We huddled inside my tiny office, four chairs around an oval table with a blue thrift store lamp in the center, two kids and two misfit former rockers, all with chips of some kind on their shoulders – it was quite the social experiment.
At first, I tried to stick pretty close to the multi-sensory methodologies I was trained in, but these were unique students. This was a whole new ball game. Many of them were highly intelligent – they just had literally never read a book. They lived in rundown apartment complexes where people turned their TV's up to drown out the gunfire. They were born to parents addicted to crack. They were raising their younger siblings. Cousins were shot one a fairly regular basis. Hell, one of my favorite students was born in jail, his parents locked up for murder. They did not have lunch. I started bringing extra peanut butter sandwiches. Suffice to say, it was an adventure. Every day.
There are a million anecdotes I could tell. I had students who refused to believe that we were white – they honestly believed that all white people were affluent and, to this day, they won't admit that I am "really white". Pat's and my thrift store clothes were quite a shock. We liked hip hop. We talked shit. We had tattoos.We didn't act like white people were supposed to act. It was funny. It was also emotionally intense. There was plenty of drama, and I called Child Protective Services and the police far more than anyone should have to. There were days I laughed so hard I woke up sore. There were days I left school so angry that I had to meditate before I dared get on my motorcycle.
But those stories are best told over a cup of coffee. What got me thinking about all this was the recent discussions I have had about why kids don't read.  Because I know why. It's obvious. Schools suck the beauty and fun out of reading and make it a chore. Plain and simple. The students I worked with were terrified of reading. They hated it. They knew they weren't good at it and they were embarrassed. But two on two, in my office, that didn't matter. They may have feared their English classes, but it didn't take them long to appreciate the eighty minutes a day we got to spend together.
We read. I taught writing workshops. But most of all we talked. Honestly. No holds barred (within reason). And Pat and I listened. And, slowly but surely, the kids started to listen, too. Suddenly, there were two "white" dudes fascinated by what they had to say. And by gum, if they didn't say some interesting shit, too. Suddenly, we were reading in a whole new way. We read Vonnegut and Kafka. We read Papillon. We read short stories and beat poetry. We listened to underground hip hop and Bob Dylan.  We talked about Lenny Bruce.  We read Junot Diaz. We read what resonated with the kids and, if it wasn't working, we picked a new book. No harm, no foul. No expectations except that everyone keep an open mind and leave their pride at the door. The two old white dudes included.
The writing workshops were pure bliss. Some of the kids wrote with atrocious grammar. Some wrote bizarre epic poems. But their voices were pure. The did not have the baggage of trying to live up to their favorite authors. They didn't have any. And they had shit to say. Important shit. Spine numbing shit.
We read and talked and bonded for eighty minutes a day with no set agenda except to improve. Something. I had kids test at the grade school level and then four months later put up scores above college level. I had kids that finished Cannery Row and couldn't wait to start Sweet Thursday (their second book). Sometimes we flew through the books. Sometimes we would spend almost the whole semester on one book. We did not have to finish and move on to the next book. I did not have to keep a grade book, and grades quickly became irrelevant. We took so many diversions and got off on so many tangents that sometimes the students would ask me, "aren't we supposed to be reading?" And I would tell them, "yes, but more importantly you are supposed to be learning." Learning to think critically. To have the courage to present your own ideas. To talk to an adult…one who isn't going to judge you. To take a break from the bullshit being shoved down your throats.
Sometimes I walked past freshman English classes and eavesdropped. I heard old, bitter teachers who assigned chapters of The Catcher in the Rye and then passed out worksheets and demanded silence. It was heartbreaking. Of course the kids, especially my kids, hated reading. It was mindless torture. They did not connect to the text in any way, and no one was showing them the way in. But in my office, our office, literature and writing came alive and the students couldn't wait to come to class.
As writers, we lament the lack of readers – especially young readers. All they do is play video games…our common refrain. And it is true. But it is not the students' fault. They are being let down by the system. Standardized testing and Xeroxed pages have taken the beauty of reading and turned it into mindless drudgery. There is another way. I've seen it. I've done it.  It works. And you can be part of the solution. You just have to stop saying, 'damn kids don't read' and get down in the trenches. As the cliché goes, if you aren't part of the solution, you're part of the problem. And don't pander. My kids loved The Outsiders, but they loved Romeo & Juliet, too.  Hell, they adored it.  Love and gangs.  That was their life.  They got it.
We are writers. And we need readers. We are readers ourselves, and we appreciate the wonder that lies within the pages of a well written book. But that is because we had good teachers, or a predisposition to seeking literary escape, or parents who actually read instead of telling us we should read while their Tivo was on pause…we had something that saved us from the torture of workbooks. Don't complain about the fact that kids don't like reading. Show them that it can be fun. Buy your niece a Kindle and an Amazon gift card next Christmas instead of giving her a sweater.
You want to know why kids hate reading? "On page 34, what does Holden say to (whoever)…(cite your quotations)." In my classroom, we did not pass out Xeroxed copies designed to see if (da da DUM!) the kids had done their reading. We learned about humanity. We learned about the beauty of words.   We were readers. And yes, it often felt like Dead Poets Society. Yes, there were many days I was convinced I was about to lose my job. Many days I wondered if I had finally crossed the line. But it was worth it. Those kids still call me and send me emails from college. They still want to talk about the things they think, the things they write, and the things they read. They want to be engaged, and they don't want to be talked down to.  And for a semester or two, they got a chance to learn the way people should learn: by discovery and epiphany, not by ignoring the chorus of flickering fluorescent bulbs that hummed above them while they filled out bubbles on a worksheet that was older than they were. The students often told me how lucky they felt to be a part of what we were doing. I knew exactly how they felt.   
*     *     *     *     *
JD Mader is the author of 'Joe Cafe' and a Contributing Author to IU.  You can find more of JD's writing on his blog: www.jdmader.com.
[subscribe2]