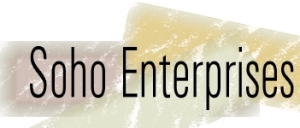 Soho Enterprises, Inc. (SEIKy) is proud to sponsor the Serendipity Writing Contest. Entries will be accepted in two categories: very short fiction (1,000 word limit) and short story (5,000 word limit).
A grand prize of $250 will be awarded for the best entry. Additional prizes will be awarded for 1st ($75) and 2nd ($50) place in each category. Entry fees are $7 for one entry, or $10 for two entries. Entries must be postmarked by March 31, 2012.
For more information, visit their website.
*     *     *     *     *
Indies Unlimited is pleased to provide this contest information for the convenience of our readers.  We do not, however, endorse this or any contest/competition.  Entrants should always research a competition prior to entering.[subscribe2]