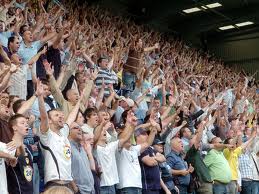 You love Indies Unlimited, right? Of course you do, I mean – who doesn't? Let's tell the world. Here is the deal:
Buy any item from the Indies Unlimited Gear store and send us a picture of yourself wearing, using, abusing it—whatever. Include a little information about yourself—whether you are a reader, writer, agent, publisher, editor, reviewer, publicist, etc… and why you love Indies Unlimited. Include links to your book, blog, website, facebook page. We'll post that picture along with the information you send right here on the site so the world can learn of your guilty pleasure.
Once a month, we'll run a poll for the IU Fan of the Month, and the winner will get their book featured in the sidebar for a month absolutely free. If you don't have a book of your own, we will send you a coupon code for a free download of an eBook from one of the fabulous Indies Unlimited authors.
Great gear – great exposure. Does it get any better than that?