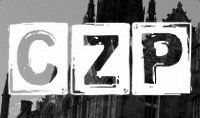 The CZP / Rannu Fund for Writers of Speculative Literature is now accepting entries for its 2012 awards.
Entry fee: $10.00 CDN or U.S. fee per entry, or $15.00 CDN or U.S. to enter both fiction and poetry categories.
Submission period: March 1, 2012 – May 31, 2012.
For more information, please visit their website.
*     *     *     *     *
Indies Unlimited is pleased to provide this contest information for the convenience of our readers.  We do not, however, endorse this or any contest/competition.  Entrants should always research a competition prior to entering. [subscribe2]