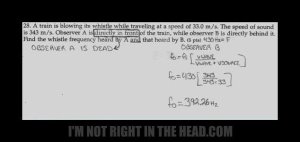 Ah, whether 'tis nobler in the mind to suffer the slings and arrows of that red-lined script, or take arms against a sea of denial, and by opposing it end them? To fear the edit… I hope the bard forgives me.
Fear the edits. Oh yeah, I know that one. Let's face it, an editor is there to tell you what you did wrong – you misspelled this, didn't use that right. That's not necessarily a bad thing but it can be tough to swallow for anyone. When I was traditionally edited I used to literally feel sick, or turn to a large glass of wine, in order to get through them. And that's the first sign of a bad editor. Stay with me on this… because this blog isn't about picking on editors.
You see, in traditional publishing you don't have much choice, you get the ones they pick in order to get the book that will fit their style. And hopefully it works for both of you. A good editor, and there are many, will work with you to make your story shine.  A good editor will tighten up the loose spots, spot your bad habits and pick up your spelling and grammar errors. A good editor will tell you – 'this is great, it really works' every now and then as well as 'you really need to fix this'.  Or, 'this could be clearer'.  A good editor will never get personal. A bad editor – or at least, a bad for you editor – will make you cringe  and reach for the adult beverage of your choice. A bad editor will have a preconceived notion of how your story should go, and they may even rewrite sections of your book to fit that notion.
A good editor is worth their weight in gold. Seriously. I just wish I'd had it to spare when I first started out as an indie author. Now I have to say this, according to a few editors and a teacher or two, I'm a particularly good self-editor. I've been told so by enough of them to believe it. Does that mean I didn't need an editor? NO. I did, every writer does. We all have bad habits, blind spots we can't see, especially when we get caught up in the story.
Not everyone can afford one though, particularly starving writers just trying to get their work out there. You can make do with beta readers. I was lucky enough to have four, one of whom was stellar. If you can't afford a professional editor – yet – find a good couple of betas. Not friends, not family, total strangers. There are sources on-line if you can't find them. BTW, I don't recommend writing groups. Some people love them but there are a lot of 'writers' in those groups who have yet to finish a book.
The minute you have the money, though, hire an editor. Before cover art or anything else, hire an editor. Again, look on-line, there are lots of them associated with writer's groups. Here's the best part, as an Indie writer, you get to pick. Don't just pick someone because you like them, though. It helps if you do but you have to remember that when it comes to your book they are NOT your friend. They are a friend to your book, and that's the way it should be. Look for someone who gets and earns some respect. Look at some of their work. Make a list of the ones you like, then pick one.
Now it's time for a reality check. Most editors are busy. It can takes days or weeks to edit a book and they may have bunch in the pipeline. Don't waste their time or your money, either. I can't tell you how many of my editor friends have clients who haven't done the most basic self-editing. For myself, that second and third draft is when I layer in more depth to the characters and their surroundings, as well as making every sentence as clear as possible. And even so my editor catches stuff I miss.
In any case, it's very likely they're not going to be able to take your novel immediately,you may have to wait. If you feel you just can't – after the tenth review commenting on bad editing – then talk to the next editor on your list.
Some editors may offer a first chapter edit, to find out how well you'll fit. If they don't offer, ask, but understand that they have the right to say no. Some may charge a nominal fee. Understand that to do this they are taking time away from their work – editing – to give you a trial. For many of these people this is their full time job, or the job they do after hours in much the same way that you write, and that they have lives just like you.
Even with all that, the editor who works well for one author, though, may not work for another, even with recommendations and a first chapter edit. People have different styles and modes. You might prefer something done one way, they might not work well that way. Even software can be an issue, especially if you're using specialized writing software and they use Word because it's more common.
That old editor and I just weren't a good fit but in traditional publishing you don't have many choices. Got a problem? You may have to suck it up. Oh, they'll tell you you can ask for another editor but do so at your peril. You'll gain a reputation for being difficult. They're also like most other companies – they'll back their own people because they must. That next editor is then going to look at you with hairy eyeballs, anticipating a problem child. They can't help it, it's human nature. So, pick your battles very carefully.
It's much easier in Indie publishing, if it's not working for you then say so, but be polite and be professional. If they've put time into it already, they have the right to be compensated for that time. It's the price of doing business and part of the risk you take. Then go in search of a editor who's a better fit.
In the old traditional publishing model there was one inviolable rule – never badmouth your editor in public. There were numerous reasons for it, some of it was protective of both the editor and the publishing company, but not least of which was that it looked unprofessional. It still does. If an editor doesn't work out for you? Move on. Shake it off as a bad fit and find a better one. Think of all your bad reviews and don't give one to someone else. Remember that not everyone is going to love your writing and not everyone is going to love all editors.
Speaking of being professional… If your editor returned your manuscript to you in the time quoted – barring unforeseen circumstances – then you should pay them the same way, promptly upon receipt. Don't hire an editor if you can't afford to pay them on time. They have bills, too, and may be counting on your payment.
Above all be professional.