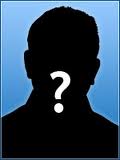 Everyone has gotten a chance to read articles by the IU staff, but how did you do at picking their writing out of a lineup?
We posted five lines from five books by five different authors on the Indies Unlimited staff and asked you to match the correct line with the correct author. If you haven't had a chance to play, here is the link to the original article before you peek at the answers below the fold. You're not peeking below the fold are you? I thought I felt a draft.
The authors are next to the lines from their own books.
| | |
| --- | --- |
|   | 1. "The tiny park was nicely tended, with some venerable old umbrella pines that leaned away from the prevailing winds off the water." – Camera Obscura, by Rosanne Dingli |
|   | 2. "Here, there is a palpable frenzy of guilty consumption, and despite the bleak economy, a marathon of parties – and an undercurrent of sex for sale." – Born to Die: The Montauk Murders, by L.A. Lewandowski |
|   | 3. "I drove through layers of absence." – A Dissolute Kinship, by David Antrobus |
|   | 4. "The sense of loss I felt had faded into the back of my heart, tucked into the place where those things best left unexamined dwelt." – Through Kestrel's Eyes, by Yvonne Hertzberger |
|   | 5. "The darkness deepened until I was on the precipice of a hideous void." – The Card, by Jim Devitt |
| |   |
[subscribe2]