In an age where yesterday seems like it was only 24 hours ago, it is almost dizzying to realize that at this very moment, scientists are already working on the problems of tomorrow. Clearly they've given up on the problems of today. Undaunted by their failure to deliver on the promised Jetsons-style flying car, science now boldly moves beyond teaching monkeys to smoke and putting sleeves on blankets.
Digital technology has changed the way books are written, published, distributed, purchased, rated, and ignored. Thanks to science, it takes less time than ever before for an aspiring author to become disillusioned. The two things we know about people is that 1.) They do not like the way things are, and 2.) They hate change. This is why science stopped listening to people a long time ago.
Being a fully accredited Evil Mastermind, I have access to what the boys in the lab over at Roswell have planned for you. These changes will impact you as an author, extending to you a veritable panoply of new technologies designed to make your life easier, and failing miserably in that regard. Here are just a few of the wonderful gadgets coming your way: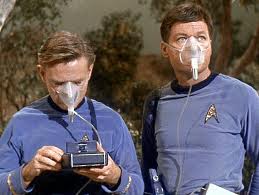 1. Increased Sensory Functionality
Let's face it, books used to be roughly tied with museums as a form of entertainment. Once moving pictures came along, authors lost a huge market share. Technologies are coming into play even now that will allow an author to incorporate a book trailer into an eBook, and even to blog directly through the book to the readers who have purchased it. While these measures will greatly improve stalking abilities, they miss out on the big picture. It is not only the sights and sounds that move people. Science shows that it is the sense of smell that has the strongest link to memory. The eBooks of the future will capitalize on this knowledge and render the reading experience better than ever before!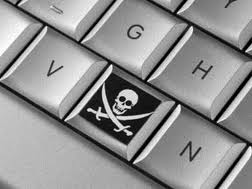 2. Autopirate
Let's face it, if your work isn't good enough to steal, maybe it's just not very good. Still, digital piracy is hard work, involving multiple steps. If digital piracy could be made easier, you could soon be joining the ranks of the indignant and outraged, instead of wondering what's wrong with you. The new autopirate function key allows literary bootleggers to swipe more books in less time, giving you an extra shot at fame!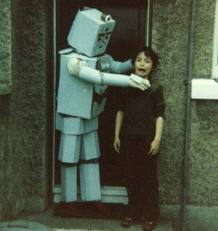 3. Bad Review Rebuttal
One of the banes of the authors' existence is that people sometimes will give a book a bad review for no reason at all. Some people are just mean. Today, there is very little an author can do to impart to a reader the importance of giving a thoughtful and positive review. The technology of the future will finally meet this pressing need.
Bad Review Rebuttal Functionality will allow an author to interact with a reader who posts a bad review to encourage them to reconsider. This combination of Transformers technology with e-readers will finally connect authors with their audiences in a whole new way.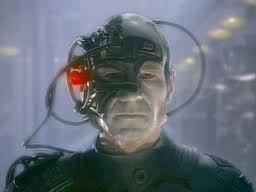 4. The Hands-Free E-Reader
Traffic enforcement officials are very big on distraction-free driving. No phone calls, no texting, no reading, blah, blah. The truth is, with all the gadgets they pack into cars these days, it's the driving that's the distraction. Well, here is a handy way to get around those pesky laws and ordinances and still enjoy your copy of Bad Book (now available at Amazon for the amazingly low price of just 99 cents).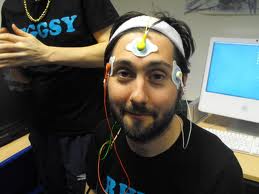 5. The Auto-Writer
One of the big pains about being an author is the arduous process of translating your thoughts into words and sentences and paragraphs. Today, we are chained to our keyboards, and those of us who type like sloths on Sominex are at a distinct disadvantage. Why, lots of times, my brain has gotten all the way to the end of the book I'm writing while my fingers are saying, "Hold up a sec. What was that thing you said before the other thing?"
Why not skip all that and just go directly from your brain into the computer? The autowriter will scan your mind and write out what you are thinking. You might wanna make sure your spouse isn't around when you use this one. Just sayin'.
These are just some of the wonderful advances science holds in store for the future of authors. Yes, the future looks bright indeed to those few who can keep up with the technology. I guess for the rest of us, we can always pursue a career as scientists and just screw with everybody else.
*     *     *     *     *
Stephen Hise is an author and the Founder and Evil Mastermind of Indies Unlimited. For more information, please see the IU Bio page and his website: http://stephenhise.com/